Maybe it's just me, but, especially after the last two seasons, I'm still expecting it all to go wrong for Cardiff City at any moment. We may be three months into the campaign with almost a third of the regular season fixtures played, but I still think the bubble is going to burst any time soon.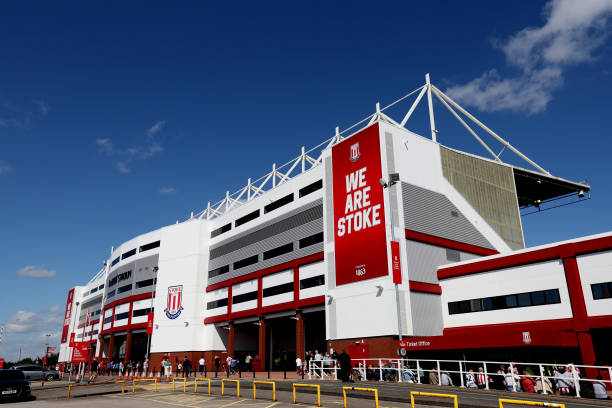 This season has been like our first Premier League one (13/14) in reverse Ten years ago, I can remember spending much of the first half of the season thinking (or, to be more accurate, hoping) that we were in a false position because we'd had such a tough set of home fixtures – the games against teams nearer the bottom of the team we'd be facing at Cardiff City Stadium in the New Year offered more than enough opportunity for us to pull clear.
This time around, we've got a very good home record with five wins and a draw in seven matches, but, unbelievably, the highest placed side we've played on our own pitch has been thirteenth placed Swansea. Of course, it should be said that our easy home programme is compensated for by an away set of fixtures which has already seen us play the top three, with only Huddersfield of the seven sides we've faced currently in the lower half of the division.
Am I right in thinking that when presented with conflicting evidence about your team, most opt to believe the more pessimistic option? In this case, I'm disregarding the fact that our away record is reasonable despite such a tough start which has seen us comprehensively beat the one team from the lower half of the table we've met and, instead, accept the flimsy premise that our home record, which has generally seen us overcome all of the challenges put in our way up to now, will fall apart as soon as we face anyone decent!
Something which will go a long way towards me accepting that we could be a top half team would be for us to return from Stoke with a point or three tomorrow. Winning three consecutive games is not that amazing in the modern day Championship and before Stoke did it, they were probably being seen as the division's biggest under achievers, but, it's the teams they've beaten (Sunderland, Leeds and Middlesbrough) which makes their recent run particularly impressive – we've a good recent record at what I still call the Britannia Stadium and extending it tomorrow would be something of a statement to the rest of the league in my opinion.
Here's seven questions about Stoke dating back to the sixties.
60s.Good enough to score an international hat trick against Spain, this forward started off in first team football by scoring the only goal of the game in an away win at Liverpool – whether he was wearing his club's distinctive colours at the time or a change strip is unclear. Stoke were his second team and, if he's remembered at all these days, it's for his contribution over a long period for his first club which was much more highly regarded at the time than it is now. His one encounter with City as a Stoke player saw him make a significant contribution before he moved the shortest possible distance from what was then the Victoria Ground to continue in the Football League. By now, restricted to only playing on softer pitches because of a persistent knee problem, he finished his playing days in non league football with a team which it seems to me could never make up its mind whether it was in England or Wales. Who am I describing?
70s. The arrival on the scene of a supremely talented showman with too much of a liking for a drink saw this defensive midfielder move on from his first club, but not before he had been part of a team which made it to the Semi Finals of the European Cup. Cup success and a league title followed at his new club, but the signing of someone whose name sounded like he was not English again saw him surplus to requirements and his next move took him to Stoke where he spent six, injury hit, years before a return home of sorts to play on a peninsula. Next he crossed the sea to read poetry of a sort and then he crossed an ocean to wear pale headgear, before finishing with a team which had two spells in the Football League, the second of which helped finish them off. Who am I describing?
80s. What is the mid 80s link between the following Stoke players? Sammy McIlroy, Phil Heath, Ian Painter, Carl Saunders and Paul Dyson.
90s. Wonder if ace could recapture his youthful promise? Not in this case. (4,5)
00s. For all but 123 of his 559 league appearances in a career lasting twenty one years, this thirty one times capped international represented three teams that played in variations of a red and white shirt, yet it's very possible that he never once wore one throughout those twenty plus years. Who is he?
10s. Eleven years after his goal deep into added time denied City a 1-0 away won, this thirteen times capped international was in a losing Stoke squad at Cardiff City Stadium during this decade, can you name him?
20s. Indicate cross by the sound of it?
Answers
60s. Jackie Mudie's career started in the forties with Blackpool, but the next decade had, just about, started when he got his first chance in the senior team as his goal secured a win at Liverpool. Mudie played an important role in the "Matthews Final" in 1953 and three years later gained the first of what were seventeen caps for Scotland. Moving on to Stoke in 1961, Mudie continued to score his goals at a rate of around one every two and a half games and his last minute effort secured a 1-1 draw for Stoke at Ninian Park in November 1962. Mudie later played for Port Vale and then Oswestry.
70s. Willie Stevenson's Rangers career was, to all intents and purposes, ended by the arrival of Jim Baxter, but he landed on his feet when he signed for Liverpool as FA Cup and First Division winners medals followed. The signing of Emlyn Hughes saw Stevenson lose his place though and he moved on to Stoke in 1967. Injury stopped Stevenson playing a full part in what might be called Stoke's best side (they won the League Cup in 1972) and in 1973 he signed for Tranmere. Stevenson later played for Limerick, Vancouver Whitecaps and Macclesfield Town before retiring in 1975.
80s. Stoke had a disastrous time of it in the 84/85, they finished bottom of the First Division, winning just three, all at home, of their forty two games. McIlroy and Heath were the scorers in a 2-1 victory over Sheffield Wednesday in September, Painter and Saunders got the goals which beat Manchester United 2-1 on Boxing Day and Painter again and Dyson found the net to secure a 2-0 triumph over Arsenal in March – the five were the only players to score a goal in a winning Stoke City team in 84/85 (they also won none of the four Cup games they played that season).
90s. Dean Crowe.
00s. Besides Chelsea, Netherlands international goalkeeper Ed De Guoy played for Sparta Rotterdam (red and white stripes), Feyenoord (Red and white halves) and Stoke (red and white stripes) between 1985 and 2006.
10s. Australian international goalkeeper Adam Federici secured a 1-1 draw for Reading when he scored in the ninety sixth minute against us on Boxing Day 2008. He was also an unused sub for Stoke when they were beaten 1-0 here in Neil Harris' first home game as City manager in November 2019.
20s. Mark Travers.