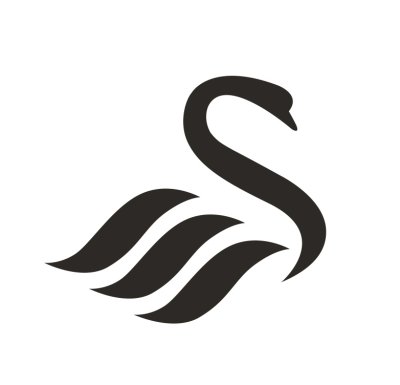 The first Welsh derby of the season may turn out to be a unique one if supporters are allowed into the return game at the Liberty Stadium in March (must admit that seems unlikely in view of current Welsh virus figures mind), thereby making it a natural for future quizzes on the fixture. This one has the normal set up up though with seven questions dating back to the sixties on the jacks, many of them with a City connection.
60s. This one time Lovells Athletic forward scored goals for City and Swansea during his career and in this decade scored three times within a month in games between the two clubs, can you name him?
70s. This one time Manchester United loanee's second experience of the derby was a happy one with Swansea winning in Cardiff.. It remained his only victory over City in nine attempts, spread over a decade with none of them being in the Football League. A midfielder, he scored over a half a century of league goals for Swansea, but was unable to find the net in his encounters with us – he moved on to a safe Haven for a while, but ended his playing days turning out in the Swansea senior league. After that, he turned to local club cricket as both a player and a groundsman – he died in 2013 at the age of sixty four, do you know his name?
80s. A Swansea team beaten at Ninian Park during this decade featured six players in their squad who played for City at some time in their careers – what was the game and who were those half a dozen players?
90s. Saint and hare in May arrangement to produce a Swansea goalscorer against City? (6,5)
00s. Glamorgan test cricketer turns out for the jacks at Ninian Park? (5,6)
10s. Who was the last Swansea goalkeeper to keep a clean sheet at Cardiff City Stadium during this decade?
20s. Which member of the Swansea squad played for a side that's primary shirt colour is brown last season?
Answers:
60s. Brayley Williams scored fourteen times for City in fifty five league matches spread over three years, before signing for Swansea in 1959. He was more successful with the jacks, scoring over fifty league goals in just over one hundred and fifty matches. Not long into his Swansea career, he scored for them against us in a notorious Welsh Cup tie in February 1960 which saw us winning 2-1 at the Vetch despite fielding a reserve team – there were also three players (one from Swansea and two from Cardiff sent off). A month later, City seem to be on their way to a comfortable two points away from home and the first ever league double in fixtures between the sides when they lead 3-0 with just over fifty minutes, but Williams scores on the hour mark and when he adds another one six minutes later, it's to bring the teams level – the game finished all square at 3-3.
70s. Geoff Thomas was in the Swansea side which came back from 3-0 down to win 5-3 at Ninian Park in a Welsh Cup Fifth Round replay in February 1966 – all of Thomas' encounters with City came in the Welsh Cup. Apart from a bizarre month on loan at Manchester United in December 1973 (he never played a game for them), Thomas spent all of his Football League career at Swansea, clocking up 357 league appearances over an eleven year career with them. After leaving Swansea in 1976, Thomas played for Milford United in the Welsh League and then a team called North End who played local parks football in Swansea.
80s. On Boxing Day 1983, City beat Swansea 3-2 at Ninian Park. John Toshack and Paul Maddy had both played for City already, while keeper Chris Sander, defender Byron Stevenson, midfielder Chris Marustik and striker Ian Walsh, who came on as a sub that day, would all play for us in the future.
90s. Martin Hayes.
00s. Ex Wrexham striker Steve Watkin was in the Swansea side beaten 1-0 by City in the FAW Premier Cup in May 2002.
10s. With all of their allowed substitutions made, Angel Rangel took over in goal for Swansea when Michel Vorm was sent off in added time in their 1-0 defeat in November 2013 – from memory, Rangel had to save a shot from either Craig Bellamy or Whitts from the resultant free kick.
20s. Swedish international striker, Viktor Gyökeres, is on loan to the jacks from Brighton, last season he was loaned out to St. Pauli who play in brown shirts and white shorts.