A first Championship meeting against Watford since 2014 and with them looking to make their stay at this level as short as possible, it may well be that we'll have to get promoted if we're going to be playing them next season. Here's seven Watford related questions going back to the 60s.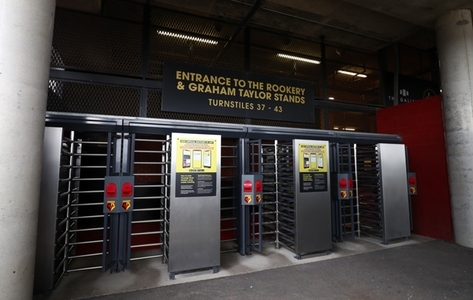 60s. A member of the only Watford team to face us in this decade holds a Football League record, who is he and what is the record that he still holds?
70s. Born in a place known for a historic trek, this midfielder played for Vikings as a youngster before being spotted by nearby reds who he signed for at around the time the club's, now closed, ground was the scene of very surprising international incident. He joined Watford as the sixties was coming to an end – he only played at Ninian Park for them against City twice and had a one hundred per cent losing record. Nevertheless, he played a prominent part in what may have been the best spell in the Hornets' history up until then, before leaving for Home after three years. His next move was some two hundred and fifty miles north where he found himself up the junction so to speak and he played more games for this team than anyone else. After four years, which included a loan spell abroad where he kind of played up front, he moved further north to a club that has fallen on hard times in recent years which used to enjoy a reputation as having the finest pitch in the Football League – from here he dropped into non League football, playing for a team that have been in the news this week for cup exploits before retiring, but who is he?
80s. Described by his Watford manager as "a sniffer and a ratter", this player may not be the first name to spring to mind from the good Watford sides of the first few years of this decade, but the regard in which he was held was proved on what is, arguably, still the greatest day in the club's history. He signed for Watford from the home of a famous fictional detective and it might not be a coincidence that their decline from earlier heights began around the time he was loaned to a side with a ground named after something that had all but disappeared from that part of the country at the time – it has since made a comeback there, but the ground is now long gone. This temporary transfer later became a permanent one and there was one final move, to a road which could be said to have a veneer, to play in stripes which, just about, took his career into the next decade, can you name him?
90s. Bairns saved by Paddington born defender? (5,6)
00s. Despite providing an assist with a long throw which led to a goal within a minute on his Watford debut, this defender did not pull up any trees at Vicarage Road and only stayed there for a year. His biggest claim to fame I suppose is that he is only the only man ever to have played one hundred plus games for both teams in a city rivalry – the only other side he played for on a permanent basis was the team he supported as a boy at a time when they were very much on the slide after being a power in the land for around twenty years. Who am I describing?
10s. Mark Heywood made a memorable Championship debut in a City v Watford game during this decade, name the match and what did Heywood do?
20s. Is this man of the people a bit of a maverick at sunset? (5,6)
Answers:
60s. Duncan Welbourne played at right back in the Watford team beaten 3-1 at Ninian Park exactly fifty one years ago on Saturday. During his time at Vicarage Road, he went six and a half years without missing a league game – his run of 280 consecutive appearances has since been beaten by Brad Friedel in the Premier League, but it remains a Football League record.
70s. Ray Lugg started his career playing junior football for a club from his birthplace called Jarrow Vikings. Middlesbrough signed him in 1965 and he would have played his home games at Ayresome Park which was the scene of one of the World Cup's greatest upsets the following year when North Korea beat Italy 1-0. Lugg signed for Watford in 1969 and moved on to Plymouth for a year in 1972. Crewe were his next club and he made just short of two hundred appearances for them – there was also a loan spell to Fort Lauderdale Strikers while he was there. Bury were his final league club and he had a couple of seasons with Chorley before retiring in 1982.
80s. Les Taylor started his career at Oxford United and made over two hundred league appearances for them before signing for Watford in 1980. Taylor was an unsung presence in the Watford side which gained a first ever promotion to the First Division and in 1984 he was given the captaincy in the FA Cup Final against Everton after the usual skipper Wilf Rostron was ruled out by a suspension following a sending off. Taylor moved to Elm Park, Reading (Dutch Elm disease meant that elms had all but disappeared from the Home counties when Taylor arrived) first on loan and then permanently, before finishing his career at Layer Road, Colchester.
90s. David Barnes.
00s. Leigh Bromby is the only player to have made a hundred appearances or more for both Sheffield Wednesday and Sheffield United. He played for Watford for a year late in the noughties and spent the final four years of his career with Leeds United.
10s. Mark Heywood took charge of his first ever Championship match on 23 October 2012 – he sent off two Watford players and awarded us a penalty (which Whitts scored from) as we came back from 1-0 down to win 2-1 thanks to an Aron Gunnarsson goal in added time.
20s. Maverick and Rockford Files actor James Garner's namesake is on loan to Watford from Manchester United this season – Garner starred in a television series called Man of the People and he played Wyatt Earp in a film called Sunset.