Back with the quizzes after a break for the FA Cup with one about tomorrow's opponents – Scroll down for answers
http://mauveandyellowarmy.net/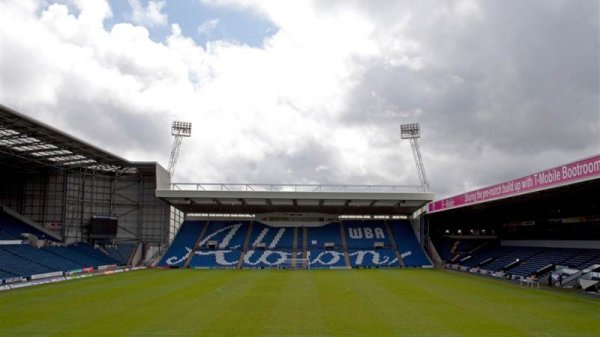 60s. Signed from Sutton Town, he was never an automatic selection during his time at the Hawthorns, but also wasn't someone who only stepped in when the first choice was injured. His time with West Brom effectively came to an end when he played a prominent part in a thrashing by local rivals and he eventually moved on to striped Londoners who wore a much plainer kit when he signed for them. He played less than twenty times in his couple of years at his second club before he headed north to a side with a nickname coined by a former manager who said he was looking to sign players of a certain type (by my reckoning, virtually no one playing the game these days would qualify!). His last move took him to a team that had their name changed almost as soon as he signed for them as the decade came to an end. While with this side, he played against his brother, who played in the same position as him, in an FA Cup tie and he also ruined what would have otherwise been an impeccable record for a City player.
Something of a showman with a reputation for the spectacular, he once took a bite out of a supporter's pie during a break in play and on another occasion he ran off the pitch during the pre-match kick about only to come back carrying a chair which he put down in the disabled section and then invited a supporter he had seen on crutches to sit in it. He played twenty one times for his country with his best moment probably coming when he and his team mates came close to beating the World Champions, but who is he?
70s. During the last century, City only had three players with surnames beginning with a certain pair of letters ever turn out for them. One of them was a 90s winger last heard of playing for Dinas Powys and, as for the other two, one of them came on as a sub for the other one in a game against West Brom during this decade – can you name the two players concerned?
80s. Flawed voters responsible for this West Brom loanee who played for Arsenal and Tottenham.
90s. Order a herb to genuflect by the sound of it?
00s. This full back played for eight clubs and half of them began with the letter "W". One of them, his first team, represented his birthplace, while another, a non league side from close to his roots, was his last. Neither of these sides were the one starting with W which loaned him to us during this decade though – can you name the player?
10s. West Brom and Cardiff were two of seventeen different sides this multi capped defender has played for in a twenty one year career that is, apparently, ongoing. At one of his final clubs, his contract was only offered on the condition that he addressed his issues with alcohol and attended church every Sunday, but who is he?
00s. Name the player, with a family member who has a Cardiff and West Brom connection, who made a decisive contribution against the latter recently.
Answers.
60s. Goalkeeper Tony Millington signed for West Brom in 1959, making his first team debut a couple of years later. He played forty times for the Baggies, but never turned out for them again after a 7-1 loss at Wolves. Crystal Palace were playing in all white when Millington signed for them in 1964, before he moved on to Peterborough two years later. Swansea Town, soon to become Swansea City, were his final club and during his five years with them he played in an FA Cup match against Rhyl who had his brother, Grenville, in goals for them and saved a penalty by Ronnie Bird in a Welsh Cup tie to deny the winger a 100 per cent success rate from the penalty spot during his time with City. Millington was also part of the Wales team that led for much of the game before having to settle for a 1-1 draw against England at Ninian Park a few months before the visitors went to Mexico to defend the World Cup in 1970.
70s. Tony Villars replaced Johnny Vincent during a 1-0 home defeat by West Brom in November 1973 – Leigh Vick was the third member of the "Vi" trio.
80s. Steve Walford.
90s. Neil Parsley.
00s. West Bromwich born James Chambers started off with his home town club, but was a Watford player when he was loaned to City during our great start to the 06/07 season which saw us topping the table for weeks – he also played for Walsall before finishing with Worcester City.
10s. Sixty seven times capped Romanian international defender Gabriel Tamas played nearly seventy games for West Brom between 2010 and 2013, but only featured for City in an FA Cup defeat by Shrewsbury when signed for us at the beginning of the 15/16 campaign. When his contract with us was cancelled in February 2016, one of his former clubs, FCSB, only offered him a deal if he addressed his alcohol problem and went to church every week.
20s. Former West Brom and City striker Kevin Campbell must have had mixed feelings last week when his son, Tyrese, scored the only goal of the game for Stoke as they won at the Hawthorns.