Seven questions on tonight's opponents.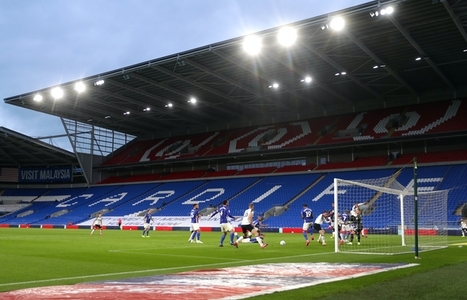 60s. Appreciated a wordsmith – by the sound of it.
70s. A Londoner who swapped one blue and white shirt for another when he signed for West Brom for what was a pretty big fee in the last sixties, he played four times against us during this decade for the Baggies. Loaned out twice during his time at the Hawthorns, the first time saw him wearing blue again down by the seaside for a debut, and final appearance, that lasted thirty seconds as he was carried off on a stretcher, never to return. He wore stripes, but not blue ones, for a temporary return to London before he was a makeweight in a deal which saw a winger who died much too young going to West Brom. Our man didn't do too well at an Australian thoroughfare though and was back to wearing stripes he'd worn before within a frustrating eighteen months, but there was no improvement in his fortunes and he time in the game finished in non league football representing the area he was born in, can you name him?
80s. High kicking midfielder?
90s. He left West Brom, his first club, for Juventus and since retiring, he has been employed in a managerial position by Manchester City – currently, he's managing in Serie B, who?
00s. Variant of Andrew and Ian only seen at the Ricoh Arena and the Hawthorns (4,5).
10s. He played twice in the Premier League for West Brom against us during this decade, but has spent much of the past five years performing at a northern sporting venue with a misleading name playing for one of only two senior clubs in the UK that starts with a certain letter (it ends with it as well) – who is he?
20s. Which West Brom player has represented The Lions, The Lilies, The Angels, The Striped and The Guys among others?
Answers:
60s. Doug Fraser.
70s. Staines born midfielder Allan Glover moved from QPR to West Brom in 1969 for £70,000 and was in their side for all of the four meetings they had with City in seasons 73/74 and 74/75. A loan spell at Southend was over within a minute for Glover in 1976, but he enjoyed better fortunes at Brentford a few months later. In 1977, he moved to Orient as part of the deal which saw the late Laurie Cunningham signing for West Brom, but Glover found it hard to break into the team and his fortunes did not improve when he moved on, permanently this time, to Brentford. Glover played for Staines Town for a while upon his release by the Bees and left the game in the early eighties.
80s. Gary Owen.
90s. Enzo Maresca joined West Brom in 1995 and five years later Juventus paid just under £5 million for the midfielder. In August 2020, Maresca was hired by Manchester City as Elite Development manager, but as the end of last season, he joined Parma as Head Coach.
00s. Iwan Redan only made two substitute appearances for us, at Coventry and West Brom, during his loan spell with City in 06/07.
10s. Youssouf Mulumbu played in both of our Premier League matches with West Brom in 13/14 and, in recent years, has played most of his football at Rugby Park, Kilmarnock.
20s. Kenneth Zohore has played for Copenhagen (the Lions and Millwall of course), Fiorentina (the Lilies), IFK Gothenburg (the Angels), OB (the Striped) and K.VKortrijk (the Guys).