It would be good if City could go to the Hawthorns tomorrow and show a West Brom side that are struggling to match the impact they made in the first couple of months of the season that they aren't as bad as the abject outfit that Mick McCarthy put out in September with a selection which looked like he thought we were beaten before the game started. However, while West Brom have struggled to score lately, they are still strong defensively and so I can't help thinking if the side that can't keep clean sheets concedes a goal, it'll probably be enough for the Baggies to take six points off us this season.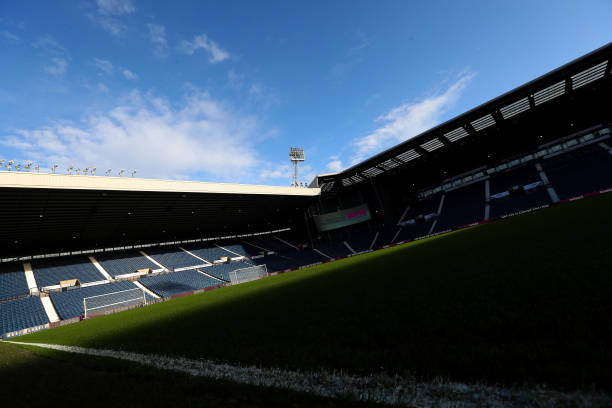 Anyway, here's the usual quiz with questions going back to the sixties.
60s. Born in a mining village named after a monk, this midfielder made the long journey to London to begin his career in colours that he would wear throughout his career apart from the middle portion of it which was spent at West Brom. He didn't fare too well in his meetings with City while at West Brom during this decade as he went winless in his games against us – can you name him?
70s. This tynesider started his career as a goalkeeper and played one professional game between the sticks, but soon switched to the full back role which saw him rack up a total of over seven hundred career appearances for the four sides he represented. West Brom were the first of these teams and his initial encounter against us with them marked the end of an era. Subsequently, he was able to take his record while playing for West Brom against us to three wins, a draw and no defeats. His first transfer saw him move to the place with cream post boxes where his near two hundred league matches saw him finally register the first goal of his career. Goals and games were more plentiful at his next club – there were fourteen of them in nearly three hundred matches for a side whose colours were unique in the Football League at that time. For a man who had travelled large distances to sign for his first three clubs, his final move involved a short journey to a venue which would have set him thinking of home, but who am I describing?
80s. Concerning dreary and bland midfielder? (6,7)
90s. Command a TV lion to genuflect?
00s. He played for West Brom against us during this decade and, in all, played for fourteen different clubs in the following countries, Portugal, France, England (he was loaned to another current Championship side while at West Brom), Ukraine, the UAE and Romania with the last named providing five of those fourteen teams, who is he?
10s. Was he driven from the Tees to play for West Brom against us during this decade? (6,4)
20s. Which player, who was at West Brom during this decade, has twice set records for being his country's most expensive player?
Answers:
60s. Sir Bobby Robson was born in Sacriston, County Durham and moved to Fulham as a teenager. Making his debut in 1950, Robson moved to West Brom in 1956 and spent six years there – included in his nearly 240 league games for the midlands club were three against City during our brief spell in the First Division early in the sixties, one of which we won and the other two were drawn. Robson, who also won twenty caps for England, returned to Fulham in 1962 for five years during which he took his total number of league appearances for the London side to almost three hundred and fifty.
70s. Gordon Nisbet's first match for West Brom was in goals against Coventry, but the Albion boss at the time Don Howe was proved right in his conviction that Nisbet would be a better right back. Nisbet played four times for West Brom against us in the mid seventies with the first of them in November 1973 being Jimmy Scoular's final match as City manager. Nisbet moved to Hull City in 1976 and then on to Plymouth in 1980 where he stayed for seven more years, before one final moved to St James' Park, Exeter for a season.
80s. Darren Bradley.
90s. Neil Parsley.
00s. Filipe Teixeira was in the West Brom team which drew 3-3 with City at the Hawthorns in January 2008 – PSG are the most famous of the sides he played for in a career which lasted twenty one years.
10s. Steven Reid.
20s. Oliver Burke became Scotland's most expensive player when he moved from Nottingham Forest to RB Leipzig in 2016 for £13 million and the record was broken a year later when he signed for West Brom for £" million more.