We're definitely into the stage where it's becoming very hard to find anything to write about in Cardiff City games now. After becoming mathematically safe a fortnight ago, we've had three defeats by a single goal margin where, in reality, we've offered very little as an attacking force and today, in our 1-0 loss at Sheffield United, it was, in some ways, a return to the bad old days of autumn.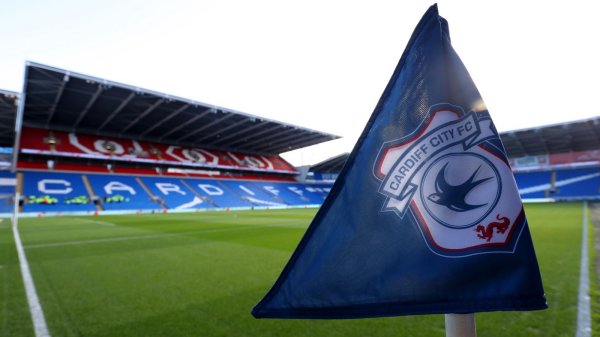 To be fair, we did pretty well in the first half, but, after a strong first quarter of an hour or so, the writing was on the wall somewhat at half time as the home side had gradually taken control.
City weren't helped by having to make a couple changes at half time due to an injury to Cody Drameh and yet another one, or maybe it was the same one, to captain Joe Ralls.
Of course, the necessary introduction of two defensive minded players in Mark McGuinness and Will Vaulks was followed within a minute with the home side scoring the only goal of the game and so Steve Morison was only able to make one attacking change as he tried to find a way to get us back on terms.
To be frank though, our manager could have had all three subs available to him after going one down and it wouldn't have made much difference – apart from that opening spell, City we're exactly the sort of nothing to play for, mentally on the beach, opponents a team chasing Play Off points like Sheffield United would wish for at this stage of the season.
Since the game at Reading fourteen days ago, Steve Morison has alternated between playing a flat back four and his normal back three. So, today it was a return to the back three we saw at Hull, but the displays were a complete mirror image of each other – a disastrous start on Good Friday, followed by a so, so period and then a better second half, but today, well, we've been a second half team all season, so this was the exception which proves that rule I suppose!
Whether playing two or three centrebacks, Perry Ng and Curtis Nelson have been in the team lately and today they were joined by Ollie Denham. Also, with the injured Alfie Doughty back at Stoke now, Joel Bagan looks set to be the left wing back/full back until the end of the season.
Ralls returned to the midfield alongside Ryan Wintle and Tommy Doyle and the surprise was provided by Max Watters accompanying Jordan Hugill up front.
The former Crawley striker had played in the under 23 team's midweek 6-1 thrashing at Charlton to get some game time after a couple of months out with injury and he was right at the heart of a misleadingly encouraging start which had Drameh swinging over a threatening cross within seconds of the kick off that home keeper Wes Fotheringham was able to grab just in front the onrushing Hugill.
Within a few minutes, the front two combined effectively as Hugill fed Watters who showed pace and skill to get clear of the last defender. Having done well to work the chance for himself, I was confident that Watters would score because he's shown throughout his career at various levels of the game that he can finish. However, Fotheringham was able to make a fairly easy save as the striker tried to shoot across him.
The same two players were involved again with the game barely ten minutes old as the keeper made a mess of a clearance and presented the ball to Watters about twenty five yards out. However, in a sequence which encapsulates the way Cardiff City have played the game for too long, Watters chose to play a pass that was not quite good enough to Drameh whose first touch wasn't quite good enough and a chance that I'd say the majority of sides in the Championship would have taken, just fizzled out.
"Just fizzled out" is an apt description of our attacking play after that. Apart from a McGuinness header from a Vaulks long throw that Fotheringham was able to claw away as Hugill closed in, we offered nothing after that – as is happening too often recently, our cause was not helped by wasteful dead ball delivery either.
With an injury crisis among their strikers, Sheffield only had Billy Sharp available and, as he was making his way back from a knock himself, he was only fit enough for the bench. Therefore, on loan attacking midfielder Morgan Gibbs-White spearheaded an attacking approach based on trying to work openings through intricate short passing moves in the final third.
Understandably, it took them a while to come to terms with this, but as the home team did, they helped make Dillon Phillips City's Man of the Match as he came up with a trio of fine first half saves.
The first of these owed little to the host's short passing though as wing back Ben Osborn let fly from twenty five yards with the ball appearing to gain pace off the pitch, something which only made Phillips' plunging save to his left all the more impressive.
The other two saves were from Norwegian international Sander Berge, the first came from a jabbed shot after a lovely first touch from the midfielder, the best save of the trio was the last one as Berge turned Ryan Wintle and connected well with his shot from the corner of the six yards box, but Phillips reacted superbly to turn the ball away for a corner.
At half time though City had done pretty well and had actually played out nicely from the back at times – you could imagine there being chances for them to break on a home team that would be getting more nervous the longer it stayed 0-0.
Any such sort of optimistic thinking evaporated with the second half barely a minute old however and the frustrating thing was that the goal came in a manner that really should never have happened given the lack of an aerial threat the home team posed in open play. At the start of it all though, Joel Bagan, one of a few of our younger players who have looked to be running on empty after a long season lately, ran into trouble and lost the ball in the middle of the field. Sheffield immediately attacked down the vacant left flank and eventually Gibbs-White fizzed over a fine cross that was firmly headed in from ten yards by Iliman Ndiaye, but where was the marking?
Looking back now, there was really only a shot against the post by Berge to strongly suggest a second goal in the game after that, but, such was the home side's complete control of the last forty odd minutes, it didn't matter – I daresay their fans were nervous in the last few minutes with such a narrow lead, but by then we had nothing to offer as this almost exclusively miserable season dribbles to a miserable finale.
I mentioned the 6-1 defeat in midweek for the under 23s and the under 18s also lost 2-0 at home to Sheffield Wednesday this lunchtime, so, just as the season tickets go on sale for 22/23, I think most City fans are thinking this one can't end soon enough.
https://mauveandyellowarmy.net/