Another set of questions about our next opponents.
60s. City were unbeaten in four league games with Arsenal during this decade, who is the player pictured who played a small part in us achieving that record?

70s. Can you identify the player being described here?
Born in an English army town, this midfielder and sometime winger, found football fame in another country with a capital city side. The team he was in earned the nickname "torpedoes" and his form earned him a couple of caps for his adopted country. He signed for Arsenal in the mid seventies, making his debut for them at Carlisle of all places, but the following month he was sidelined after breaking his leg in a northern borough at a ground that doesn't exist any more. His attempted comeback was ended when he broke the same leg and although he made a full recovery, he couldn't regain a regular place in the Arsenal side and so left for some claret and blues. Here, he won a cup competition to go with the one he won at his first club, only to then, cruelly, suffer another broken leg injury! A loan move to a team City have already played in the league this season followed before a brief encounter with a Canadian snowstorm and then retirement through his injuries following a few games for a team we have played in a Cup Final.
80s. City's first match with Arsenal in this decade was featured on Match of the Day and, just as in one of their appearances on the Big Match, in a game at Chelsea, less than a year earlier, the presenter of the show felt he had to do something unusual when introducing the coverage – what did Jimmy Hill and Brian Moore say before the highlights were shown?
90s. Who is the Arsenal player in this picture?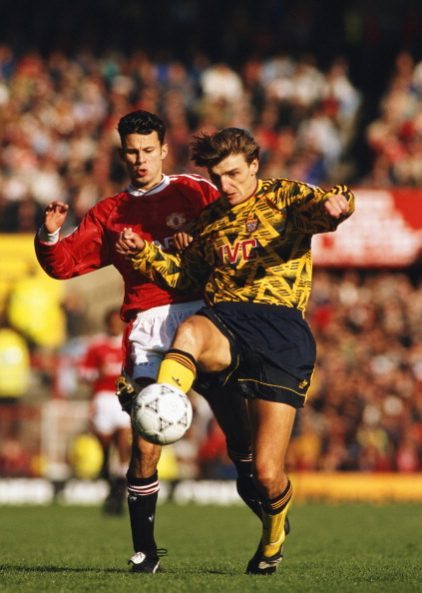 00s. Who are the Arsenal players in this picture?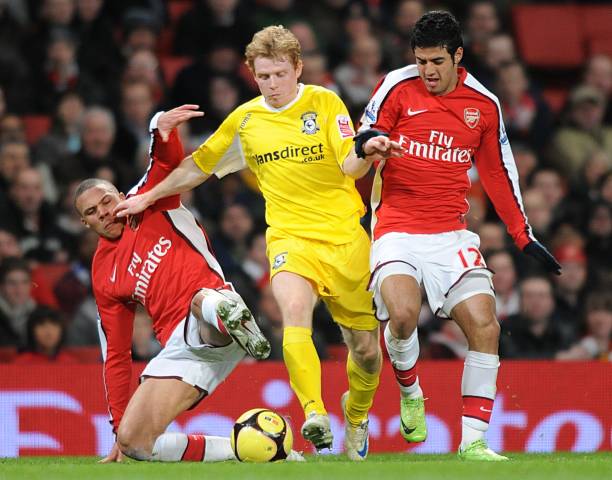 10s. Name the sub who was subbed the last time City played Arsenal.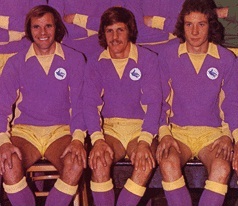 Answers.
60s. The 1-1 draw at Highbury on 17/3/62 was one of just ten matches Danny McCarthy played for City – signed from Abergavenny Thursdays in July 1960, he left for Merthyr two years later.
70s. Former Hibs, Arsenal, Villa, Newcastle, Toronto Blizzards, Portsmouth and Scotland player, Alex Cropley.
80s. Both men apologised for the poor standard of entertainment on offer – in fact, if I remember rightly, the Chelsea match, which we lost 1-0, was tacked on at the end of the show as if it was a regional match while, uniquely, I reckon, the main game was one with someone like Huw Johns or Gerald Sinstadt doing the commentary.
90s. Colin Pates.
00s.Keiran Gibbs and Carlos Vela.
10s. Nicklas Bendtner broke the deadlock at the Emirates in 13/14 in the 88th minute and then picked up an injury straight afterwards which forced him off in a game Arsenal eventually won 2-0.