Six questions about a team we barely played in the 60s and never played in the 70s or 90s, so it's harder to get a City connection to questions about Barnsley. Answers on Wednesday.
60s. Can you identify the one club man on the left of this photo who turned out for most of this decade for Barnsley, as well as the large majority of the following one. Mostly used as a full back, he also did well when he switched to centreback for a season and is the holder of at least two Barnsley club records – his three goals for the club came at the rate of one every one hundred and ninety games!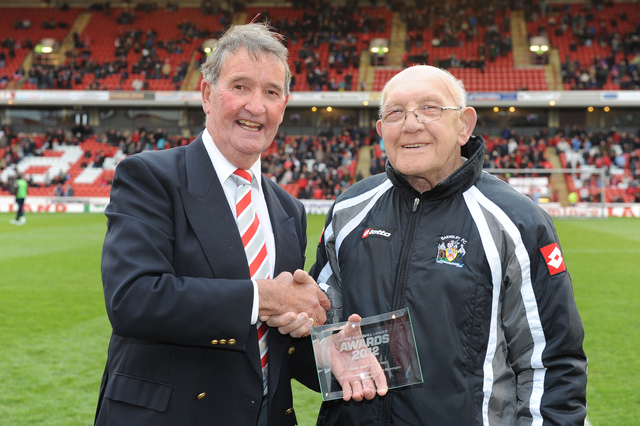 70s. The Wikipedia entry for this Welshman says he began his career as an inside forward and ended it as a striker, so that gives you an idea of the sort of period that his twelve year career covered. He started with some reds close to his birthplace, but never got a game for them and it was with his second. more refined, club that he enjoyed most success, averaging better than a goal every other game during his four years on a thoroughfare to the capital (he also scored a winning goal for Wales Under 23s at the Vetch against Scotland during this time). A move south to the home of a one eyed man's ship should have represented a step up in his career path, but injury intervened and he returned to the site of his best days after playing only fourteen times. However, after just two matches and no goals, he was on the move again, this time to his final club, Barnsley, for whom he showed something like his old goalscoring form as he netted twenty eight times in seventy nine games before admitting that the injury he had been battling for five years had got the better of him, but who am I describing?
80s. This member of a City team which beat Barnsley during this decade did not have many victories to celebrate during his two seasons with us when the only way was down under a manager who he had enjoyed far more success with at another club – who is he?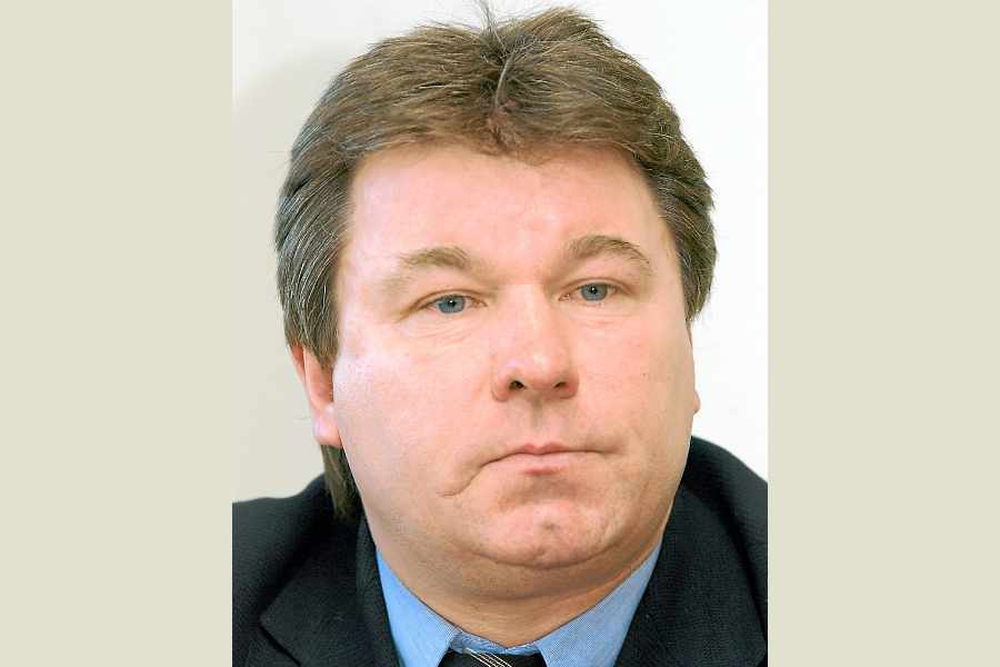 90s. Can you identify the, very impressive, man described below?
What I'd call the defining moment of this busy midfielder's career came on a big stage when he failed in embarrassing fashion after making the sort of lung bursting run from the middle of the park which was probably his trademark. Starting off at Rochdale, his was something of a rags to riches story, but I was never much of a fan because, for me, he was one of those players where you got plenty of activity, but not a great deal in the form of actual achievement. The latter stages of his career saw him plagued by injuries and he did not make the starting eleven too often during his couple of seasons at Barnsley at a time when he was definitely on the way down – short spells at Notts County and the club with an unusual name where he first made his name followed, before his retirement in 2002. However, it was then that the period which defines his life, as opposed to his football, began as he was diagnosed with a disease that is often a killer – not only did he beat it, he has since gone on to raise millions of pounds in charitable events, mainly through a series of sponsored cycling activities including completing each of the twenty one stages of the 2015 Tour De France on the day before they were raced, to aid the fight against it.
00s. Another player to identify from a set of clues.
Apart from an apprenticeship with one of the giants of the British game and a short spell at the place which houses a mustard museum, this Barnsley born journeyman full back spent all of a long career playing for clubs from his native county and surrounding areas. He didn't score many goals, but I'm pretty sure that the one which meant most to him, because it was scored for the club he supported as a boy, came in Cardiff and was celebrated enthusiastically by many locals – the early signs are that he could turn out to be better at his current job than he was at his previous one.
10s. Name the member of a Barnsley team beaten by City at Oakwell in this decade who played for England last week.
http://mauveandyellowarmy.net/
Answers
60s. Barry Murphy, who holds the Barnsley club record for most league appearances (514) in a sixteen year career with them which began in 1962 – he was also Barnsley's first ever substitute.
70s. Former Liverpool, Peterborough, Portsmouth and Barnsley forward, Peter Price.
80s. Jake King.
90s. Former England international Geoff Thomas (whose awful miss while playing for England against France can still be found on You Tube) – he was diagnosed with Leukaemia in 2003.
00s. Current Barnsley manager Paul Heckingbottom, who scored one of the penalties by which Barnsley beat Swansea in the First Division promotion Play Off Final at the Millennium Stadium in 2006.
10s. Keiran Trippier was on loan from Man City when he played for Barnsley in their 2-1 defeat by City in October 2010.