Our first meeting with Blackburn for two and a half years and they've been regular opponents of ours down the years, so not as difficult a quiz to compile as it's been with a couple of our opponents so far this season.
https://mauveandyellowarmy.net/
60s. Growing up in his home city, this winger lived in an area where the local team took over in the league from the side he first represented – his debut for them was memorable because the main stand caught fire! Nicknamed "Noddy" because of his distinctive running style, his first transfer took him to a team of black and white striped friends, but he was only there for a few weeks before he was off to Blackburn. Rovers fans probably saw the best years of his career as he became a first team regular for the five years he was there. After just short of a half century of goals at Ewood Park, he moved on to a capital club sometimes called the cabbage by their fans and then it was back to his first club for a season before his last team made an honest man of him. He retired in 1965 and his subsequent career saw him enjoy success at various locations, but, ultimately, he became best known for a (in)glorious failure. Who is he?
70s. A forward whose name features in a song by Half Man Half Biscuit, he started off playing for the city of his birth before moving east to a club whose Football League days were still some way off yet. He did so well there that his glabrous raptor of a manager tended to take him around with him from then on. He was a big hit at England's oldest recorded town, managing a strike rate of a goal every other game, but, although he was their top scorer in one of his three seasons there, he did not enjoy as much success at Blackburn – nevertheless, he settled there and set up his own business selling burglar alarms that is, apparently, still open to this day, but can you name him?
80s. Born in Brentwood, this striker appeared for City against Blackburn during this decade and scored league goals for Newport, who is he?
90s. The highspot of this man's career came a few years after this picture was taken when he was instrumental in getting his home team out of a potentially disastrous situation, can you identify him?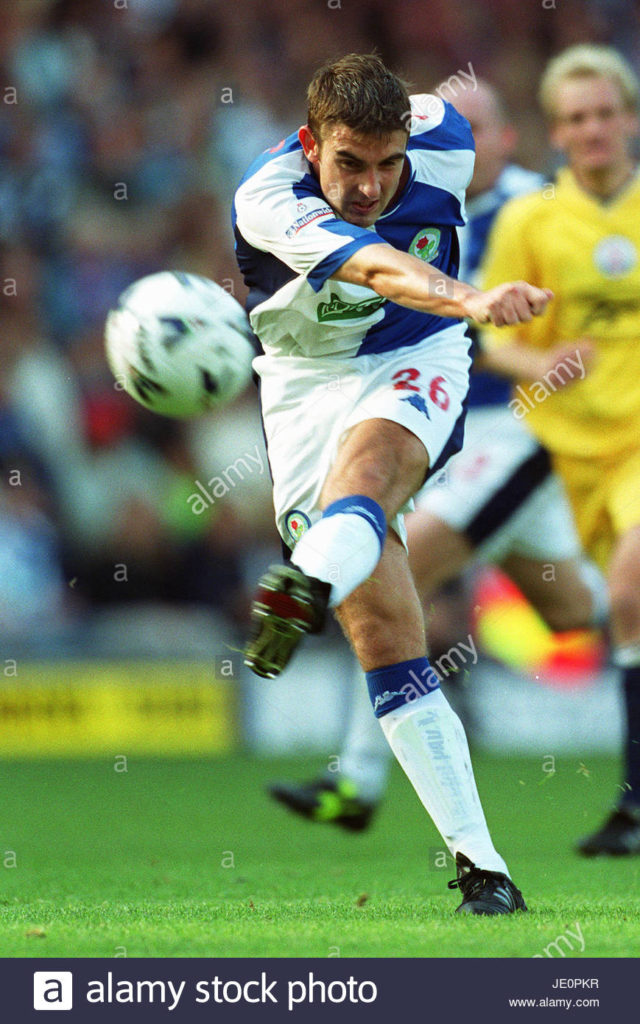 00s. One afternoon at Ipswich, this man came on as a sub for his current team, scored the goal which got his side a point with his first touch of the ball then, within four minutes of coming on, had to take over in goal after his side's keeper was sent off and then pulled off some fine saves to earn the draw. His only cap for his country came when he came on as a sub against Wales and he played for Blackburn against us during this decade, can you name him?
10s. Who is this member of the last Blackburn side to play against us?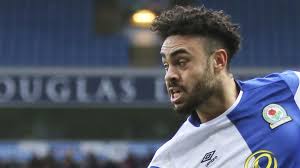 Answers.
60s. Ally McLeod grew up in Clydebank and started his career with Third Lanark. After a very short time at St Mirren, he signed for Blackburn in 1956 and was regarded by some as the best player on the pitch in the FA Cup Final with Wolves in 1960. A year later he moved to Hibs (the cabbage because of rhyming slang with cabbage and ribs), then back to Third Lanark, before ending his playing career at Ayr United – a club he took charge of three times in a managerial career lasting almost thirty years, which is now probably only remembered for the fact he was in charge for Scotland's disastrous appearance in the 1978 World Cup in Argentina.
70s. Bobby Svarc scored a couple of goals for Leicester before signing for Boston United. His former manager at Boston, Jim Smith, then signed him for Colchester and he did the same thing when he moved on to Blackburn – Svarc's name is mentioned in the Half Man Half Biscuit track Fear my Wraith.
80s. Paul Evans made one of only two appearances for City when he came on as a sub against Blackburn in December 1983. Four years later, he had a short spell with Newport County.
90s. James Thomas scored a hat trick for Swansea in a game with Hull in 2003 which they won to preserve their Football League status.
00s. Paul Gallagher, currently at Preston, played in both of the only two Cardiff v Blackburn matches in this decade when the teams clashed in the FA Cup in 2004/05 – his only Scotland cap came in Wales' 4-0 win in 2004 when Earnie scored a hat trick.
10s. Derrick Williams scored a late equaliser for Blackburn in a 1-1 draw between the clubs in April 2017.