60s. Three players to identify in this Blackpool team group from early in this decade – the easy one is can you name the member of England's World Cup winning squad, the others are who is the man who was the coach of a side that played in a World Cup Finals tournament and, finally, who is the man who went on to play for City?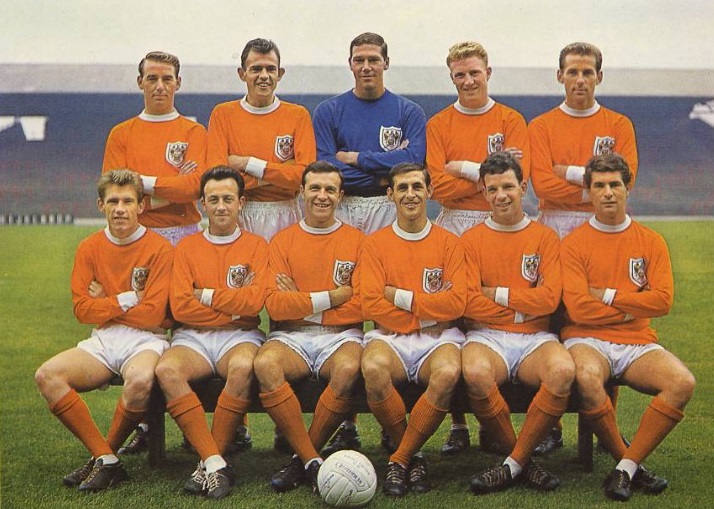 70s. A similar type question about this Blackpool team picture from 1973 – who is the player with the maths degree in the photo, who went on to be a coach with England and who went on to play for City?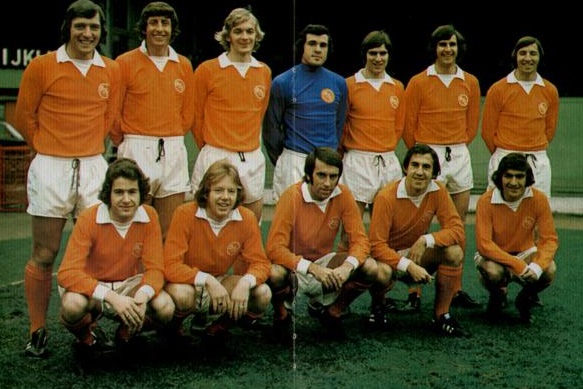 80s. Although I daresay there'll be plenty of Blackpool fans who would nominate their present squad as the worst to represent the club, in terms of league position at least, that dubious honour goes to their 1982/83 team which had to apply for re-election back into the Football League. However, that squad contained two players who would go on to represent England and a Wembley Cup Final winner instantly recognisable for his Bobby Charlton style haircut, can you name the three players I'm describing?
90s. This uncle of an England international currently playing for a Premier League club was a frustrated man in 1992 when a personal career high, achieved while playing for Blackpool, was taken away from him through no fault of his own, who is he and what was his achievement that was deleted from the record books?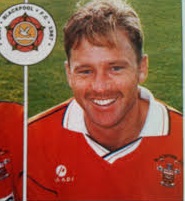 00s. Name this South Walian member of a Blackpool side beaten at Ninian Park during this decade.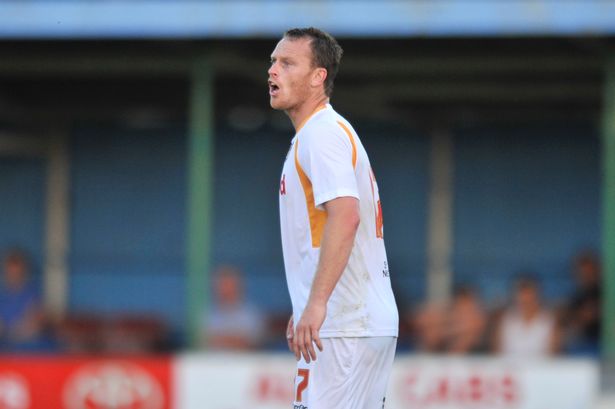 10s. Who is this?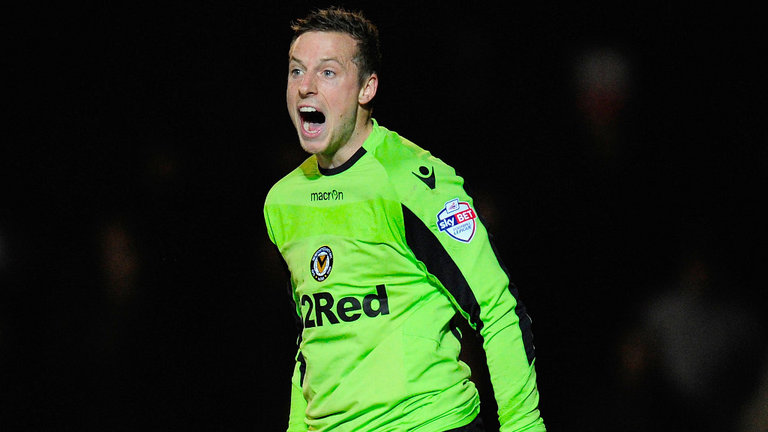 Answers.
60s. Jimmy Armfield (third from left in the front row) was the man in the 1966 England squad, goalkeeper Tony Waiters was coach of the Canadian side that played in the 1986 World Cup Finals and Les Lea (first on left in the front row) signed for City from Blackpool about five years later.
70s. Peter Suddaby (third from left in the back row) is currently putting his maths degree to good use as a teacher, Steve Harrison (third from right in the back row) was an England coach under Graham Taylor and one time City record signing Mickey Burns (who also has a degree) is on the right in the front row.
80s. David Bardsley and Paul Stewart played for England despite being members of Blackpool's worst squad, while the baldy was Swindon League Cup winner Peter Noble.
90s. Jack Rodwell's uncle Tony scored a hat trick for Blackpool against Aldershot in November 1991, but this was the season in which Aldershot's results were expunged from the records after the club folded in March 1992, so someone who was never a prolific scorer lost out on something that would have improved his goalscoring record by around 20%.
00s. Newport born Mike Flynn who was in the Blackpool team beaten 3-1 in April 2008.
10s. Ex City keeper Elliot Parish.