http://mauveandyellowarmy.net/
60s. A nice easy one to start with if you over a certain age – these two players were both scorers for City against Bristol City in their time, can you name them and tell me what else connects them?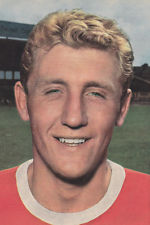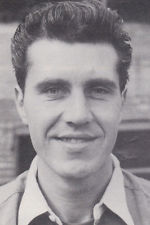 70s. Which Bristol City player from this decade comes next in this sequence, Hick, Burden, McCall, Low………………?
80s. In early 1986 something happened in a Severnside derby match which was unique in games played between the two clubs from winter 1974 to late summer 1992 – what was it?
90s. Can you identify this City player who featured for us in a game against Bristol City during this decade from these clues? Grandson of a former City skipper, this Cardiff born player had a short first team career with us before he linked up with some Glovers. His only goal for City was a memorable one as he got forward from the back to score in a crazy, goal filled, Bank Holiday encounter with City men from the north.
00s. Which member of a Bristol City squad decisively beaten in Cardiff during this decade became his current club's highest ever scorer in the Football League at the end of last season (he scored fifty four times in his first two seasons for this team and has scored eighty times in just over one hundred and thirty appearances for them currently according to Wikipedia)?
10s. Which member of the last Bristol City squad to face us had a miserable reunion with City a little over a month later?
Answers.
60s. Brian Clark and Johnny Watkins – both of the photos were taken while they were playing for Bristol City, so they both scored for City against their former club.
70s. The only goal of the game between City and Bristol City in April 1971 at Ninian Park came when Ken Wimshurst headed into his own net to give us the lead – Wimshurt's name therefore was added to those of Jack Hick, Tommy Burden, Peter McCall and Gordon Low who had all scored own goals for City in games between the two clubs since Football League fixtures between them had started in 1921.
80s. Paul Wheeler's goal in a 2-1 away defeat on 25/1/86 was the only one scored by a Welsh born player for us against Bristol City between Leighton Phillips' goal in a 3-2 defeat at Ashton Gate on 2/2/74 and Carl Dale's winner in a League Cup First Round First Leg tie at Ninian Park on 18/8/92.
90s. Andy Gorman was the grandson of Arthur Granville, who captained City in the 1930s. Gorman made a total of seventeen appearances for City, with his only goal coming from a long range header in a 3-3 draw at Ninian Park with York on Boxing Day 1992 in which we led 3-0 at half time.
00s. John Akinde of Barnet was a half time substitute for Bristol City in their 3-0 defeat at Cardiff City Stadium in August 2009.
10s. Richard O'Donnell was a non-playing substitute in Bristol City's 3-2 loss to us at Ashton Gate on 14 January this year and then was in goal for Rotherham's 5-0 loss at Cardiff City Stadium on 18 February.