60's. This player featured quite heavily in a conversation I had before our last home match about City players from the past that you struggled to remember anything about. This prompted me to do some research into him – I wonder if you can identify him from this pen picture?
"An apprentice car mechanic who initially joined us on a part time contract, this Aberfan born wide man scored seven times for us with one of his goals coming against Bristol City. After five years at City, he moved on to a place where the north is supposed to start and created a big impression on his debut as he played some part in all but one of the goals in a 7-1 win. After fifty odd appearances for his second club, he was transferred again and played a similar number of times for some seaside blues, before finishing his career at the county town of Essex."
70s. Despite this game from forty years ago being unique in the annals of Cardiff City v Bristol City matches, it attracted the smallest crowd for a game between the clubs since just before the Second World War – why the lack of interest in what is traditionally a well supported encounter?
80s. A diminutive midfielder, he was only at City for a month late in this decade and got on the pitch just the once. He was an unused sub in a game against Bristol City as only a few of our fans got the chance to see the sort of talent which would lead to million pound plus moves and not too far off a decade of Premier League football. Unfortunately, the latter period of that time was spent on the injury list in a failed attempt to save his professional career after he became a victim of one of football's most notorious hard men – the surgeon who operated on him told him he was lucky not to lose a leg.
Who am I describing above?
90s. A too frequent scorer against us and also scorer during this decade of one of the Bristol City's most famous goals, this one time manager of the club still works at youth level for them and has attended at least one Cardiff City Under 23 team home game this season. His Football League career ran to almost two decades and yet he only played for three clubs – three quarters of his games coming for Bristol, but can you name him?
00s. Often a winner against us, but on the beaten side in possibly the most important Severnside derby encounters ever, who is the former Newport County player pictured below?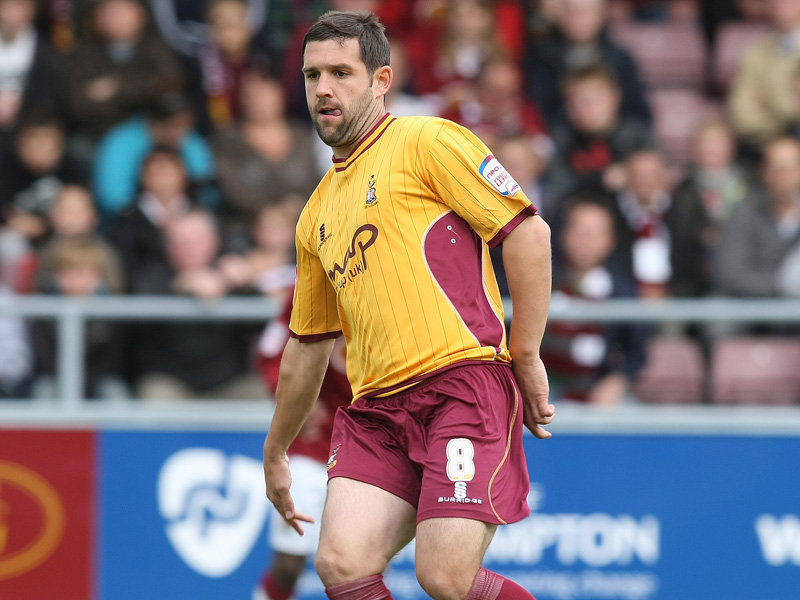 10s. Name this member of the Bristol City squad which beat us in November.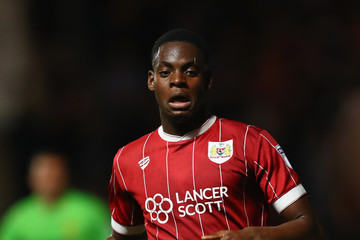 http://mauveandyellowarmy.net/
Answers.
60s. Bernard Lewis, who, besides us, played for Watford, Southend and Chelmsford.
70s.The match, played at Ashton Gate between the clubs on 8 August 1978, was the only time they have met in the Anglo-Scottish Cup – Bristol City (who were in the old First Division at the time) won 1-0 in front of a crowd of 6,916.
80s. Matt Holmes, who was eventually awarded £250,000 compensation by the High Court in 2004 for injuries inflicted by Kevin Muscatt in an FA Cup tie between Charlton and Wolves some six years earlier.
90s. Brian Tinnion.
00s. Tom Doherty
10s. Johnathan Leko.