Six questions about Saturday's opponents going back over the past half a century or so
http://mauveandyellowarmy.net/
60s.
The player pictured in the foreground of this odd photo which shows four men all wearing different kits (!) went backwards to go forward in his Burnley career. Starting off at the Turf Moor club, he established himself in the first team over the second half of the 60's after something of a false start. A new decade brought a new opportunity as he moved on to the site of a ship that enjoyed its greatest moment over a century and a half earlier, but a desire to return home saw him leave after a couple of years for a ground which is not the celebration of acne that first impressions may suggest it is. His final three teams are all either former Football League clubs or they have returned to the competition after a spell out of it. Two of them are on the same side of the country and have the colours white and black featuring prominently in their kits, while the other, the team he finished his career with, were always regarded as something of an outpost on the other side of England – his one season with them turned out to be their last in the Football League as they played their last match in the competition in South Wales, but can you name the player?
.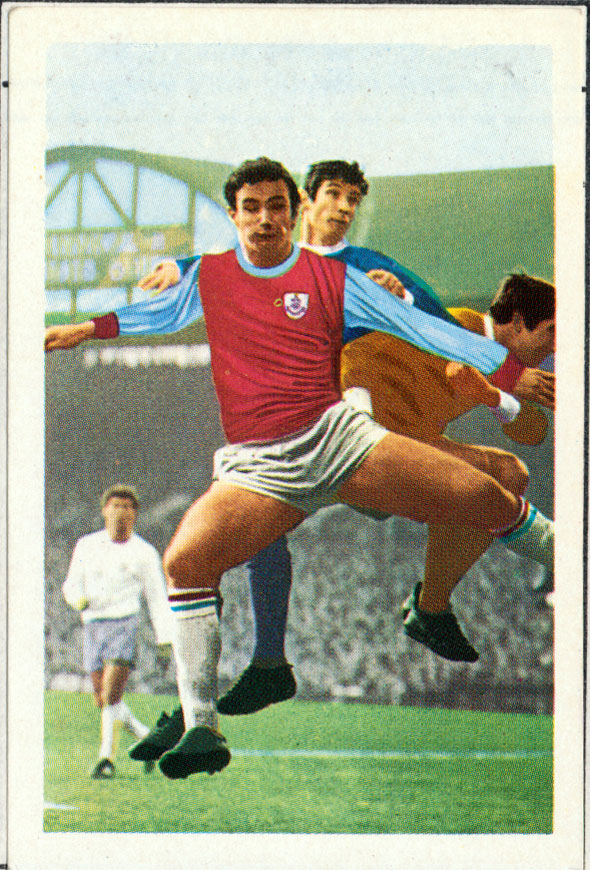 70s. Mixed up head of television went on hike and ended up with someone who arrived at Burnley via their great rivals and a bunch of confectioners, with a short stop off in Mexico along the way.
80s. The word "perseverance" probably best sums up the career of this man who enjoyed a 100 per cent winning record from the three appearances he made for City against Burnley during this decade. Starting off at a lofty meadow, he moved on to a ground which ends with the letter x and his sole goal for his new club gave them one of the biggest surprise victories in the top flight of the decade. After a loan spell at a seat of learning, he went on a three venue tour of south Wales (Cardiff being his last stop) before arriving just over the border at a county town. His league career looked to be over after that, but he came back to turn out for the team that used to play at the Feethams and some red and white scamps. More non league football beckoned, but he played one more game in the Football League for one of the first sides Neil Warnock managed, before he came back to Wales to turn out for Merthyr, Inter Cardiff, Aberystwyth and Rhayader among others – who am I describing?
90s. Who is this future manager of Banbury United who played in a winning City team against Burnley during this decade?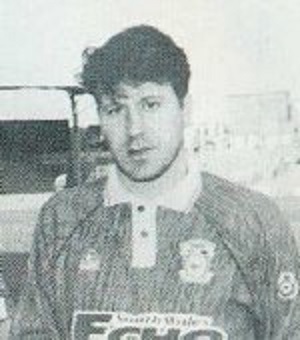 00s. Can you identify this long serving (by today's standards!) current manager from the following description?
This defender served his local club for the best part of a decade. His only goal for them came in a 1-1 draw at Leicester which also saw him put through his own net. A near £1 million fee took him across country to a team of blues who were soon promoted to the Premier League and he must have taken great pleasure in returning to the city of his birth to score in a 3-0 win over another side that play in blue. His new club were surprise qualifiers for Europe in that first season back in the top division, but things went nowhere near as well a year later and he was soon back in the equivalent of the modern day Championship where he saw out the rest of his career. Burnley were his final club as he spent three seasons at Turf Moor – one of his appearances for them at Ninian Park saw a pretty spectacular collapse by the visitors who ended up well beaten in a game which saw three City players make their debut for the club
10s. This international captain played twice for Burnley against us during this decade (both games were drawn) and scored a hat trick last weekend – who is he?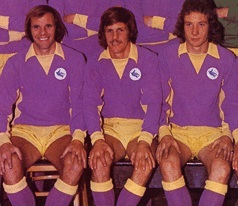 Answers
60s. Colin Blant was initially picked as a centre forward
for Burnley, but, after having only modest success in that position, became a
far more effective centre half for them before being transferred to Portsmouth.
A move back to Lancashire was not a success as he admitted his transfer to
Rochdale was a mistake and he did better at Darlington, the team he played more
games for than any other. He then had a short spell at Grimsby before his
career ended with a season at Workington, who were relegated from the Football
League in May 1977 – their last match as a League club was a 1-0 defeat at
Newport.
70s. Keith Newton was a member of England's squad for the
1970 World Cup in Mexico who played for Blackburn and Everton before ending his
career at Burnley in the late 70s – his name is an anagram of "went on hike"
with a letter t from the "head of television".
80s. Steve Mardenborough started off at Coventry and then
signed for Wolves for whom he scored the goal that beat mighty Liverpool at
Anfield in January 1984 at a time when his team were bottom of the league and
heading for relegation in a season which they only won six times. He had a loan
spell with Cambridge, before signing for Swansea, then Newport, before arriving
at City for whom he scored once in his two years at Ninian Park. His next stop
was Hereford United and then after a time in non league football, he resurfaced
with Darlington, Lincoln and Scarborough before his return to south Wales.
90s. Kevin Brock.
00s. Birkenhead born Colchester United manager John McGreal played
for Tranmere and Ipswich before signing for Burnley in 2004. In January 2006,
he was part of a Burnley defence which conceded three goals in five minutes at
Ninian Park as they lost 3-0 – two of City's goals came from Steve Thompson,
who, along with subs Ricky Scimeca and Guylain Ndumbu-Nsungu, made his first
appearance for the club that day.
10s. Canadian international Scott Arfield was in the Burnley
teams that drew 2-2 and 0-0 with us in 15/16 and scored all of the goals in
Rangers' 3-0 win at Motherwell last Sunday.