http://mauveandyellowarmy.net/
Before getting around to the quiz, I'd like to beg readers' indulgence for a short while please while I have a, fairly mild, rant. On Sunday, Cardiff City's first team will play their first game for twenty two days, having had a break of thirteen days between matches a month earlier. Between our game at Newcastle on 19 January and our scheduled visit to Burnley on 13 April, we will end up playing a total of just five matches on a Saturday or Sunday over a period of eighty four days or twelve weeks.
I would never ever want my side to be relegated and that applies particularly to this season when avoiding the drop would be a superb achievement given the way we have been consistently written off by the pundits and the tragic death of a club record signing who never got to kick a ball for the club. However, if we were to go down, I'd be lying if I said there wouldn't be a part of me that would be glad to go back to the Championship – it's a superb league, far more compelling than the Premier League in my view, and, barring a spell of really awful weather, it's a competition where your team doesn't get to spend its time kicking its collective heels for long chunks of the season.
Right, now I've got that off my chest, here are six Chelsea related questions covering every decade going back to the sixties. I'll post the answers on Sunday morning.
60s.
At first glance anyway, there appears to be something wrong with this unusual photo from this decade showing Chelsea players who have represented England or Scotland at various levels, what is it?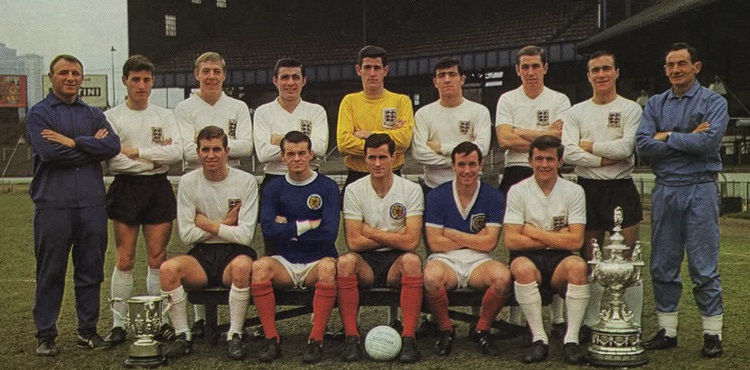 70s.
Can you recognise this Chelsea player from the 70s from the description below?
Born in Bethnal Green, this defender was appearing in the old First Division for Chelsea, his first club, as a teenager. He played around seventy times for the Stamford Bridge club with one of those appearances coming when Chelsea drew 0-0 with York at home in a league game, while another came against us at Ninian Park. His latter days at the club saw him move a short distance on loan to a team whose shirt shares a common element with Chelsea's, before he moved on a permanent basis to a stripey side who, despite their nickname, have never played in the Hellenic League.
80s. Rare potato mixed with head of brocoli produces a Chelsea loser at Stamford Bridge against us during this decade.
90s. He made nearly four hundred appearances for his first club and was voted their best ever player in his position, but this winger moved forty miles to secure a loan move to Chelsea in the early nineties. He played just the once for them – it was in a top flight game at Stamford Bridge watched by of a crowd of just 7,148. As far as I'm aware, he still holds the record for scoring the latest goal, timed at 10.38 pm, in British first class football, but who is he?
00s. What Chelsea related fact links the following clubs during the period 17/9/00 to 6/11/02?
Leicester, Manchester United, St. Gallen, Sunderland, Coventry, Liverpool, Everton, Manchester City, Derby, Bradford, Ipswich and Gillingham.
I'll also mention 9,200,000 euros as an extra clue.
10s. Which five members of the last Chelsea squad to play here are still at the club?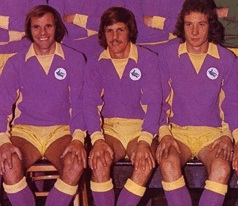 Answers:
60s. George
Graham, sat in the middle of the front row, looks to be wearing an England kit
but, on closer inspection, he is wearing a shirt with a Scotland badge and the
red socks worn by his fellow countrymen. I can only assume that Graham, who was
only an Under 23 international at the time the photo was taken, was wearing the
kit he wore when getting one of his caps at that level.
70s. John
Sparrow, who played for Millwall and Exeter besides Chelsea.
80s. Petar
Borota was in goal for the Chelsea side beaten 1-0 at home by City in April
1981.
90s.
Michael Gilkes was a stalwart of Reading sides for a decade and more who moved
to Chelsea on loan during the 91/92 season. His one game for them was a 1-1
draw with Southampton played in front of a tiny crowd by Chelsea standards. In
1988, Gilkes scored in extra time for Reading against Coventry in a Simod Cup
Semi Final that had kicked off late due to crowd congestion and earned himself
a place in the record books as the scorer of the latest goal ever scored in
this country in a first class game.
00s. The
list of teams are the opponents Winston Bogarde played for Chelsea against
during his ill fated stay at the club during which he picked up a fortune,
reportedly over 9 million euros, over a period of nearly four years for,
basically, just turning up for training.
10s. César Azpilicueta, David Luiz, Gary Cahlll, Eden Hazard and Tomas Kalas.