http://mauveandyellowarmy.net/
One of those opponents we have not played enough of down the years to get many City related questions into the quiz, so this one will be primarily about Everton players – as always, answers to be added on match day.
60s. As far as I can gather, this Welshman only played sixteen senior matches before his death at the age of only twenty one. The first four of those appearances were for Everton and he scored a couple of goals in them before moving a long way south to a side that were on their way to winning a league title. The £10,000 transfer fee paid was a lot in those days for the division involved, but it seems that supporters who saw him play believe that they had got themselves a bargain with some, even now, saying he was among the best players they'd seen at the club, but who am I describing?
70s. Scottish striker Drew Busby started off his career at Third Lanark and netted the last goal ever scored by that club. The only English club he ever played for was Barrow, but what makes him unique in Everton's history?
80s. This midfielder went to school with the founder of M People and listed Stalybridge Celtic, Hyde United and Al Hilal (where, apparently, he was asked to give up football by the club owner to become his lover!) among the clubs he played for before arriving at Everton where he became a regular in the first team for a while, earning a red card in a Merseyside derby in the process. After leaving Goodison Park, he turned out for Cork City, St Patrick's Athletic and Bangor City among others – he won five full international caps (he made his debut against Wales), scoring once, can you name him?
90s. The player on the ball in the picture below started his career at Everton during this decade and was released from prison in 2015 having served three years out of an original seven year sentence for possession with intent to supply class A and class B drugs – who is he?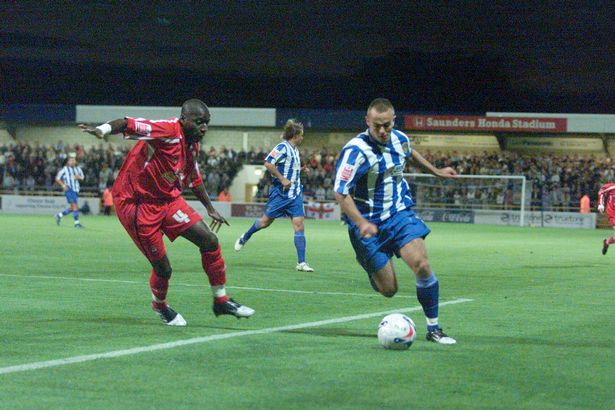 00s. The son of a part owner of a football club, he won exactly one hundred caps for his country. After initial success at Everton with a run of five goals in five games, injuries stalled his progress to the extent that he had only scored three more times in his next forty odd matches when he left them in 2002, but who is he?
10s. Name this member of an Everton squad which have faced City during this decade.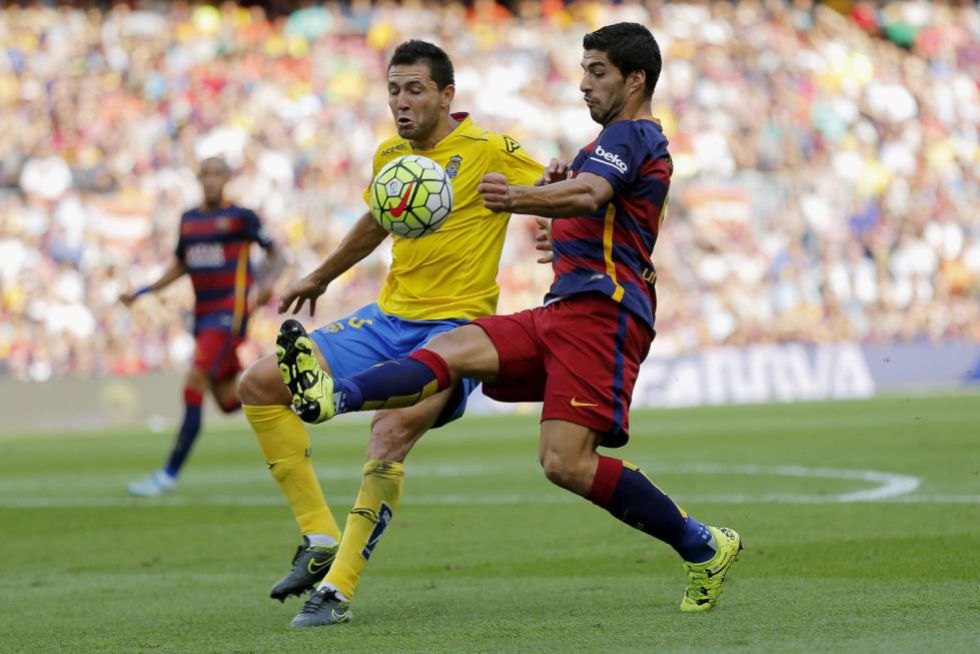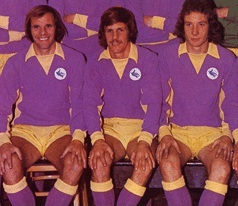 Answers.
60s. Rhyl born Barrie Rees was killed in a car accident in 1965 that occurred as he was driving back to North Wales after playing for Brighton against Southport.
70s. While playing for Hearts, Busby scored the only goal of the game in a Texaco Cup (a competition which ran for five years in the early seventies) match against Everton at Goodison Park on 18 September 1973. With
the return leg at Tynecastle ending goalless, Busby became the only player to score in a game involving Everton in a Texaco Cup tie.
80s. Eamonn O'Keefe.
90s. Michael Branch.
00s. Joe Max Moore's father was a part owner of Tulsa
Roughnecks. He scored twenty four times in his hundred games for the USA, but was unable to maintain a similar strike rate during his time at Everton between 1999 and 2002.
10s. Antolín Alcaraz.