Answers in next day or so.
60s. This Fulham team group from early in this decade contains five players who were capped at full international level by England, can you name them?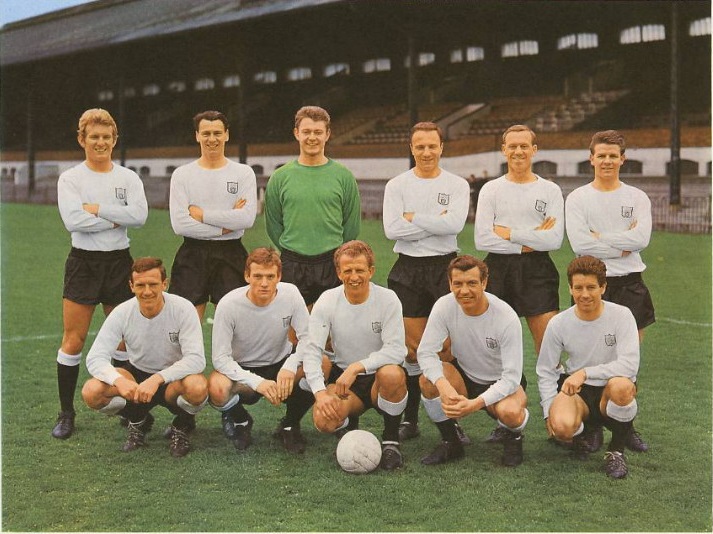 2. This picture from an FA Cup tie between Exeter City and Manchester United in 1969 features two players who went on to play for Fulham in the 70s – one of them should be instantly recognisable, but the other one only had a short spell with the Craven Cottage club while on loan to them, who is he and what links him to Pele in a Fulham context?
80s. The player on the floor in this photo being given a helping hand by Spurs' Graham Roberts was a big money signing for us (by the standards of that particular time in our history at least!), who was part of a losing City team against Fulham during this decade, do you recognise him?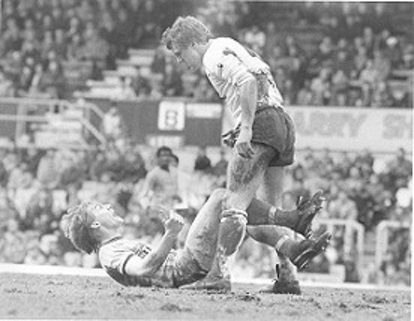 90s. Late in this decade, this man played twice for us against Fulham and we lost by the same score in both matches, do you know who he is?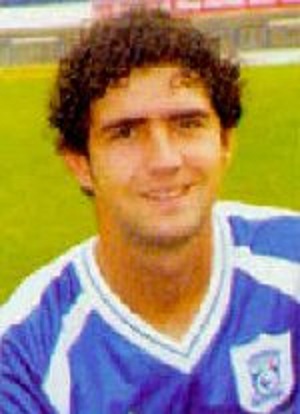 00s. Name this mainstay of the Fulham team which achieved the club's highest ever league finish during this decade.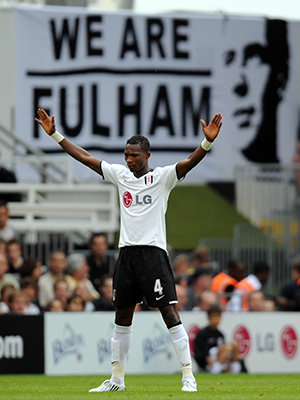 10s. Who is this?