Six questions about our next opponents from every decade going back to the sixties.
http://mauveandyellowarmy.net/
60s. Reds in harmony for Fulham man who suffered a permanent loss of hearing in one ear as a result of an injury sustained while scoring for them.
70s. This Glaswegian played in a Cup Final for City and one of his pretty rare starts for us came in a game against Fulham in this decade – he reached another Final, in the Anglo Italian Cup, for the team he signed for after leaving us, but can you name him?
80s. The man on the left of this picture is shown being welcomed to his new job in 2015 – it's a role he still holds to this day at a club that plays in the Premier League. During his playing career, he stayed at one club long enough to be granted a testimonial and he also scored for City in a game against Fulham during this decade, who is he?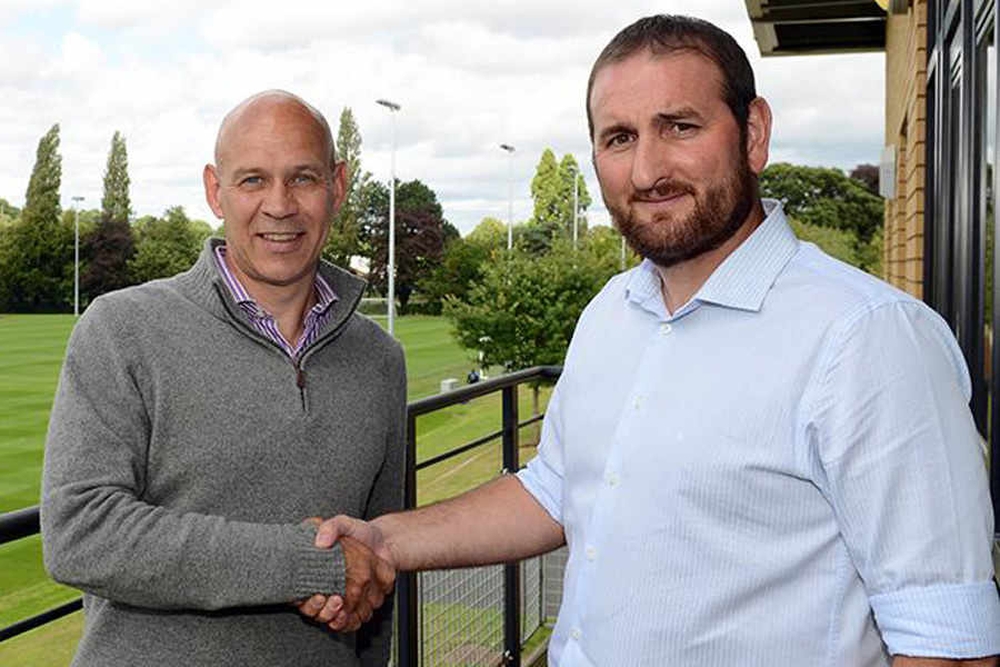 90s. The man pictured played for City against Fulham in the 90s and currently is a Head of Department with the player's union, the PFA, do you recognise him?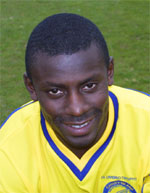 00s. Can you identify the player being described here?
Starting off with his home town club, this midfielder gradually worked his way up the footballing ladder in his home country before a move to a wine region where he stayed for three years before turning up in London with some old soldiers. Loan moves to the sites of two historical ships followed before he swapped one capital city for another with a move back home. Good enough to have won more than fifty caps for his country, he returned to London to play a season at Fulham before going into politics in his homeland upon his retirement just over ten years ago.
10s. He's made five appearances against City during this decade with four of them, including one in the Premier League, being for Fulham. He played against us in a derby game last season and has scored in four of his current club's last five matches, but can you name him?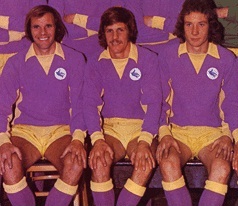 Answers:

60s. Rodney
Marsh was unable to hear out of his left ear after he broke his jaw and skull
in a collision with Leicester's John Sjoberg when scoring for Fulham in 1963.
70s. Jimmy
McInch was a member of the Cardiff team which were beaten by Arsenal In the 70/71
FA Youth Cup Final. He signed for Bath City in 1975 and played for them in the
Anglo Italian Cup when they were beaten 3-0 by Lecco.
80s. John
Marshall, currently Head of Recruitment for Wolverhampton Wanderers, played
over four hundred times for Fulham, his only club, and in November 1989 put
through his own net in City's 5-2 win at Craven Cottage.
90s. Mickey
Bennett made a substitute appearance for City in our 2-1 home defeat by Fulham
in November 1996 – he is currently Head of Welfare at the PFA.
00s. Alexey
Smertin signed for Chelsea from Bordeaux in 2003 and had loan spells at
Portsmouth and Charlton during his first spell in England, he then had a season
with Dynamo Moscow before signing for Fulham. He entered Russian politics upon
his retirement and is currently director of regional policies and international
relations of the Russian Football Union.
10s.Cauley Woodrow made his Fulham debut in their 3-1 defeat here in 13/14 and he started for Bristol City, for whom he was on loan, in their 2-1 win over us at Ashton Gate last season. Now a Barnsley player, his goals are helping a promotion bid which could well seal a return to the Championship for the Yorkshire club.