Back to normal after the mega quiz last week – six questions on tonight's opponents with the answers posted on here tomorrow.
60s. Who is the Hull player (who, sadly, is now seemingly suffering from the same condition that Jeff Astle had through heading a football too often) in this Welsh team from what may well have been the first international game I attended in 1966/67 – I'd be very impressed with anyone who can name all of the team because I certainly couldn't when I first looked at it!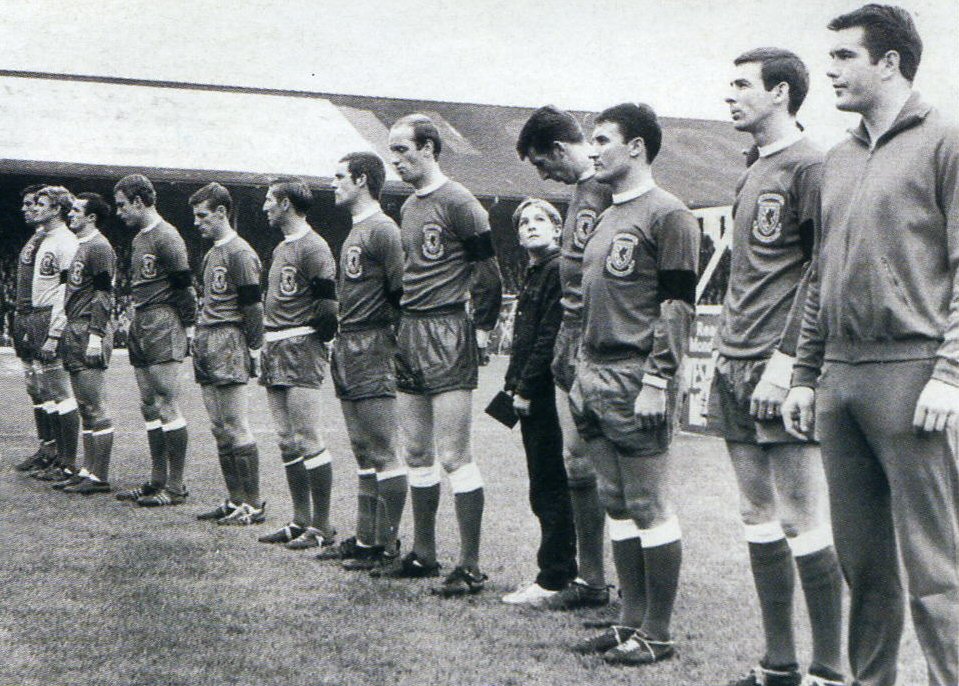 70s. I can remember this man scoring for Hull at Ninian Park during this decade, but he also got one of the goals which enabled them to beat a team that were to win one of the great leagues in Europe in the early 70s. Who is the player and who were the Champions who were beaten in front of a crowd of 7,325?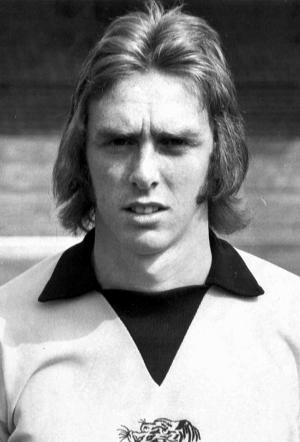 80s. This man had a short spell at Hull in the late 80s, but, ten years earlier, he seemed to have the world at his feet. In all, he played for twenty two different clubs and in eight countries, while he also managed another country, which failed dismally in it's bid to qualify for the European Championships this summer, for a while in the 90s and currently is based in a country City fans have probably heard too much about in recent years! Who is he?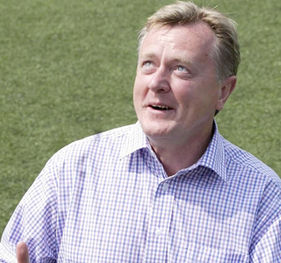 90s. A few years after featuring in what was arguably Cardiff City's most memorable match of this decade, this league title winner returned to Ninian Park with Hull City in another losing cause – who am I describing?
00s. These two men were in the starting line ups for their respective teams in the Premier League last night, but a decade ago they were in the same Hull team beaten at Ninian Park, can you name them?
10s. Name this member of the Hull squad which were 2-0 winners at Cardiff City Stadium in September.
Answers.
60s. Alan Jarvis – The Welsh team (left to right) was Mike England (Spurs), Gary Sprake (Leeds), Peter Rodrigues (Leicester), Ron Davies (Southampton), Gil Reece (Sheffield Utd), Cliff Jones (Spurs), Alan Jarvis (Hull City), Terry Hennessey (Nottingham Forest), Wyn Davies (Newcastle), Graham Williams (W.B.A.), Barrie Hole (Blackburn), Tony Millington, Reserve (Peterborough).
70s. Roy Greenwood, who scored one of the goals when Hull beat Lazio 2-1 in the Anglo Italian Cup at Boothferry Park in 1973.
80s. Former Gibraltar manager Peter Barnes – rather than me type out all of the clubs he played for, have a look at this link!
https://en.wikipedia.org/wiki/Peter_Barnes_(footballer)
90s. The late David Rocastle was in the Man City team beaten by Nathan Blake's goal in the FA Cup tie in 1994 and he was also in the Hull team beaten 2-1 here in November 1997.
00s. Damien Delaney and Mark Noble were in the Palace and West Ham sides last night and, along with Boaz Myhill (who'll probably start for West Brom tonight) were in the Hull team beaten by a Cameron Jerome goal in February 2006.
10s. Ryan Taylor.