http://mauveandyellowarmy.net/
60's. Can you identify this former Hull player?
"It's more than sixty years now since this local boy made his debut for Hull City and he soon established himself as a reliable defender in a team that alternated between the game's second and third tiers during his time there. Midway through the 60s came a move to a club that is seen as a border to the south by some and, again he became a regular in a side that won a league title in his final season with them. A new decade brought a new club and a new set of colours, as he finally ditched amber/yellow for the blue of a club from a historic capital of England – he was once again a trophy winner with a beery cup victory at his new team, but, after two years, he dropped into non league football to become player manager of county town Eagles who now play at an eyrie."
70s. This player was Hull's matchwinner in a game against City from this decade which was very much a case of after the Lord Mayor's Show, who is he?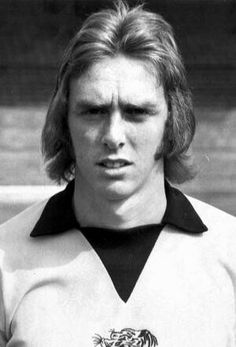 80s. A left back who started off playing for one of the clubs in his home city, Hull was the second destination for someone who never ventured outside of Yorkshire during his playing and coaching/managing career. Having come through a tie at Ninian Park in the previous round, he was a member of a Hull team which gave mighty Liverpool an almighty FA Cup fright at Boothferry Park before having a season as a flour maker. These days, I would say he is best known for his decade plus as a miniature chicken at a club where he also had two spells at as caretaker manager. His playing days ended at a club whose ground might be confused with the venue for the Beatles last live concert, but there was one last return to the chicken run, this time as Assistant Manager to a one time England boss. Who am I describing?
90s. While the team this man made his City debut in one afternoon during this decade against Hull, was pretty bad, it would be pushing things to say it was our worst ever. Worst Cardiff team to ever play Hull? Well, I'd say that's a distinct possibility – who is he?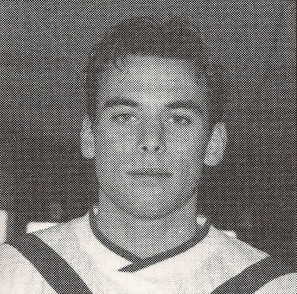 00s. Can you recognise this member of a City team that faced Hull during this decade from these quotes from him about the most memorable game of his career?
"Ian Wright wasn't playing, nor was Tony Adams and there were some fringe players in their team. I remember the Arsenal fans making excuses afterwards saying the result was meaningless because of the missing players but it didn't matter to us.
When we got back in the changing rooms, you could see what it meant to the senior players. They were shouting and hollering and banging on the changing room doors. We were so pleased to have won.
A couple of weeks before the game, I made my debut against Chelsea and then got my first start at Liverpool."
10s. Which member of the Hull team beaten here earlier in the season has only been contracted to two clubs, but has played first team football for thirteen more (representing four different countries) on loan – he's also been loaned back to his first club by his current team!
Answers.
60s. Brian Garvey played centre half for Hull between 1957 and 1965 before moving on to Watford and he was a member of the Hornets team which won the Third Division title in 1969. A year later, he joined Colchester and was in the side which won the Watney Cup in 1971 – in 1972, he became player manager of Bedford Town until March 1973.
70s. On 5 May 1973, Sunderland beat Leeds 1-0 in one of the great FA Cup Final shocks. Two days later the Cup Winners were playing in front of a crowd of nearly 22,000 at Ninian Park as City maintained their Second Division status thanks to Bobby Woodruff's goal in a 1-1 draw. Two days after that, City were in action again as they brought their season to an end with another home game, this time against Hull. In true Cardiff City style, there was a huge drop in the crowd figure as just 6.235 watched the visitors ease to a 2-0 win thanks to goals from their winger, Roy Greenwood.
80s. Former Sheffield Wednesday, Hull, Rotherham, Bradford City and Halifax man, Wayne Jacobs who was an assistant to Peter Taylor at Bradford.
90s. Chris Honor made his debut for us in a 4-0 defeat at Hull in February 1995.
00s. Danny Hill talking about Spurs' 3-1 win at Highbury in May 1993 – the talented midfielder, who should surely have gone further in the game than he did, was involved in the creation of all of Spurs' goals.
10s. Chelsea's Michael Hector was signed from Reading in 2015 and has still to play for them.