https://mauveandyellowarmy.net/
60s. Born in a rugby league outpost in an iconic year for Cardiff City, this forward started off at a currently down at heel grand old club which was the inspiration for the kit worn by one of the world's biggest teams. Having won a title during his five years at his first team, he left to join up with striped birds and maintained his excellent scoring rate at a higher level. A transfer fee that was certainly big for that time then saw him signed by shady characters from the Midlands. He was not so prolific in his new surroundings and moved to Hull after four years, where his career in this country wound down.
On the international front, he won caps for the land of his birth and also was an early captain of a new country after he moved there to become a player/coach. Besides scoring well over two hundred goals in his club career, he manged ten more in international football, with one of them coming in a game which was to have a profound effect on the country he was representing at the time, but can you name him?
70s. This forward was Hull's leading scorer in one of the four seasons he spent at the club, but never really established himself before he left to sign for a brave team from the left who were in a depression. Struggling after a good start at his new location, he moved on after a season and signed for a side with an astronomical badge that had fallen on hard times. Now playing in the fourth division, he established himself and helped his new team take a small step back in the right direction. However, he did not do well enough to avoid being given a free transfer after four seasons and his next move saw him join another seaside team. He didn't have to change colours after this latest move and played a very prominent part in his new team's campaign, only to suffer a serious injury late in the season in a game that was supposed to be a celebration – who am I describing?
80s. You'd be forgiven for thinking that this England B international defender worked for the Yankee dollar during his career, but in fact all ten of the sides he played for were, like Hull City, English – can you name him?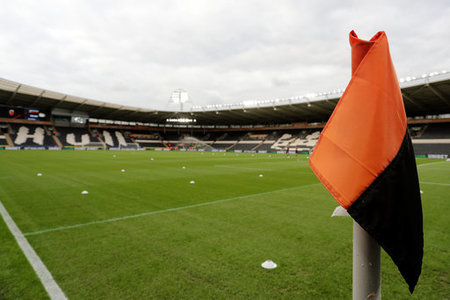 90s. Bet on raving dog scoring five in a game?
00s. After beginning in non league football in 1996. this winger's only ever appearance in the Premier League came at Old Trafford in the one game he played for the team of Midland Canidae that paid £50,000 to bring him into full time football. After that, he has played for a variety of clubs in Northern England including Hull, for whom he played in a losing cause at Ninian Park during this decade. He seems to have found a home by the seaside though and has been at his current club for nearly ten years – now into his fifth decade, he's scored for them this season, but who am I describing?
10s. Who is this member of the last Hull side to face City?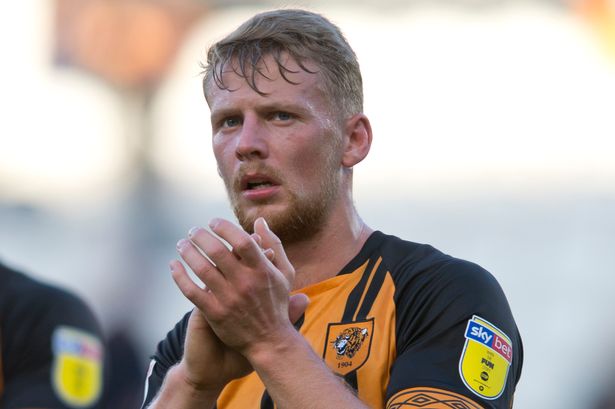 Answers:
60s. Jackie Sewell was born in Whitehaven in 1927 and began his career at Notts County where he was a member of their Third Division (South) title winning side in 1950. After scoring nearly one hundred goals for County at better than one every other match, Sewell signed for Sheffield Wednesday where he earned his six England caps. Eighty seven goals in one hundred and sixty four matches for Wednesday earned him a £20,000 move to Aston Villa in 1955 before he moved on to Hull in October 1959. He only scored eight times in his forty four appearances with the Tigers and retired from the domestic game in 1961. However, he moved TO what was then Rhodesia in the same year and became player coach of City of Lusaka – three years later, he earned the first of ten caps for Zambia.
One of Sewell's three England goals came in the "Match of the Century" in 1953 when England suffered a ground breaking 6-3 defeat by Hungary at Wembley.
70s. Jeff Hemmerman started his career with his home town club Hull, before moving on to Port Vale in 1977. Portsmouth signed him after a pretty miserable year in the midlands and he was their top scorer in his first season with them. He was a regular as Pompey won promotion to the third division in the following season, but dropped out of contention to the extent that he was given a free transfer in 1982. Signed by Len Ashurst for Cardiff City, Hemmerman had a superb first season as his goals played a huge part in promotion to the second division, but, although he played a few more matches in an attempt to come back in 83/84, an injury at Bristol Rovers in the final game of the 82/83 campaign saw him sustain an injury which eventually ended his career.
80s. Richard Jobson played centreback for Hull in the 80s, while around a decade earlier, his namesake was the front man for the newly formed punk/new wave band The Skids – their single Working for the Yankee Dollar reached number twenty in the UK chart in 1979.
90s. On raving dog is an anagram of Gavin Gordon, who started his career at Hull in the late nineties before moving on to Lincoln and then signing for Cardiff for a reported £550.000 in 2000 largely on the basis of the two goals he'd scored at Ninian Park a few weeks earlier. Although his time at Cardiff was not a success, he did score five times for us in a 7-1 win over Rushen and Diamonds in the Football League Trophy in 2001.
00s. Kevin Ellison came on as a sub for Leicester at Manchester United in 2001 and in February 2006, he was in the Hull side beaten 1-0 at Ninian Park – now 40, he has played six times for Morecambe this season.
10s. Stephen Kingsley.