60's. Name this Hull regular from this decade who must have had nightmares about visiting Ninian Park in the late 60's and early 70's.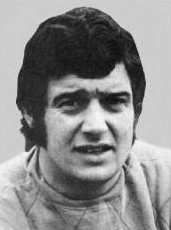 70's. Name the Hull centre forward from this decade who became an England international after moving from the club and, also who was the Hull keeper from the 70's who went on to play for Man United?
80's. Staying on the goalkeeping theme, name two Welsh keepers who played for Hull in this decade.
90's. The City team stuffed 4-0 at Hull in 1994/95 included a Welsh international, a Northern Ireland international and a former Leeds and Sheffield Wednesday striker making his debut who had also played on loan for the Tigers, can you name the three players?
00's. Andy Legg scored for City in their 2-0 win over at Ninian Park Hull in March 2001 – besides Wales and England, what other country did he play competitive football in that month?
10's. Which clubs do the goalscorers in our 2-0 win over Hull in September 2010 now play for?
http://mauveandyellowarmy.net/