60's. Name the long serving player who was an unused sub for City in Hull's 4-2 win at Ninian Park in October 1966 – continuing the sub theme, he had become the first ever Cardiff player to be substituted fourteen months earlier.
70's. The player being applauded on to the pitch in this picture managed Hull during this decade, can you name him?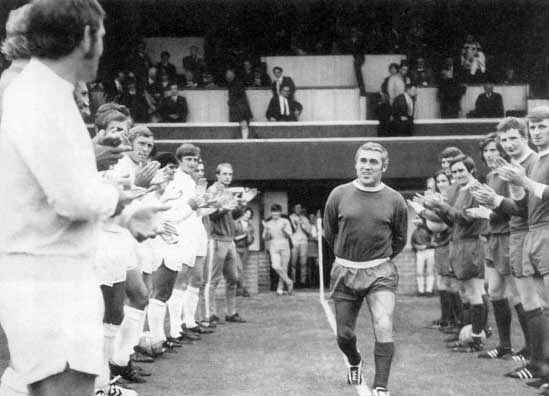 80's. There's a few parts to this question – the only time the sides met during the decade was in an FA Cup tie at Ninian Park in January 1989, firstly, can you name the two players who would later play for us that were in the Hull side? Secondly, the Hull keeper that day was Iain Hesford who had four relatives who all played sport to a high level (three of them were Internationals), I'd be very impressed with anyone who can name any of the other sporting Hesford's?
90's. City did the double over Hull in 1997/98 – Hull's manager at the time played his club football in five different countries and scored his first goal for his country in South America, can you name him?
00's. Who is the locally born full back who made his City debut when he came on as a sub in the 2-0 home win over Hull in March 2001?
10's. Name the five current or former Manchester United players who were in the Hull squad when they were beaten 2-1 at Cardiff City Stadium in November.