Six questions on our next opponents, answers to follow.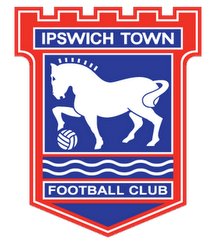 60s. This one club man's career ended in 1965 and by then he had won four Championship medals with Ipswich as well as being selected in a World Cup Finals squad for a country he never won a cap for, who is he?
70s. Another player to identify. Although born in Northumberland, Ipswich were his first club and he played getting on for two hundred times for them before moving to a Midlands pack in 1972. Known as "Chopper" by Ipswich fans, the centreback struggled to make an impact at his new club and was eventually loaned to some Minuteman, a team of diplomats and then a midweek side, before ending his career playing in the Second Division for a team which no longer exists. Employed by Birmingham City as reserve team manager after he hung up his boots, he eventually left St. Andrews to devote himself to Christian work.
80s. Can you name this Ipswich player from the eighties? Born in a place which shares it's name with a comedian, Ipswich were this midfielder's first professional team and he left them after six years service in a very unusual, possibly unique, player exchange deal which kept him playing on the eastern side of England. From here, he headed north to the coast with some Cleveland reds. He then stopped off at the Vicarage, returned to the east and ended his playing days at "the oldest recorded town in Britain".
90s. Can you recognise the Ipswich player from this decade from this list of his former clubs?
Celtic, Morton, Port Vale, Newcastle, Ipswich, Dundee United, Preston, York – a forward, he scored more goals for Ipswich than he did at any of his other clubs.
00s. What colours did City wear for their televised game at Portman Road during this decade?
10s. Name the Wales Under 21 international who was in the last Ipswich squad to visit Cardiff City Stadium.
http://mauveandyellowarmy.net/
Answers.
60s. John Elsworthy, who was selected in Wales' squad for the 1958 World Cup Finals, but didn't travel to Sweden as the Welsh FA were too short of money to send a full squad!
70s. Derek Jefferson, who also played for Wolves, Boston Minutemen, Washington Diplomats, Sheffield Wednesday and Hereford United.
80s. Harold Hill born former Ipswich, Norwich (he signed for Ipswich's rivals in a deal which saw John Deehan moving in the opposite direction), Middlesbrough, Watford, Orient and Colchester midfielder Trevor Putney.
90s. Alex Mathie.
00s. We wore orange and white for the 1-1 draw on the final day of the 2003/04 season.
10s. Michael Crowe, who was their reserve keeper in their 1-0 defeat here in March 2016.