60's.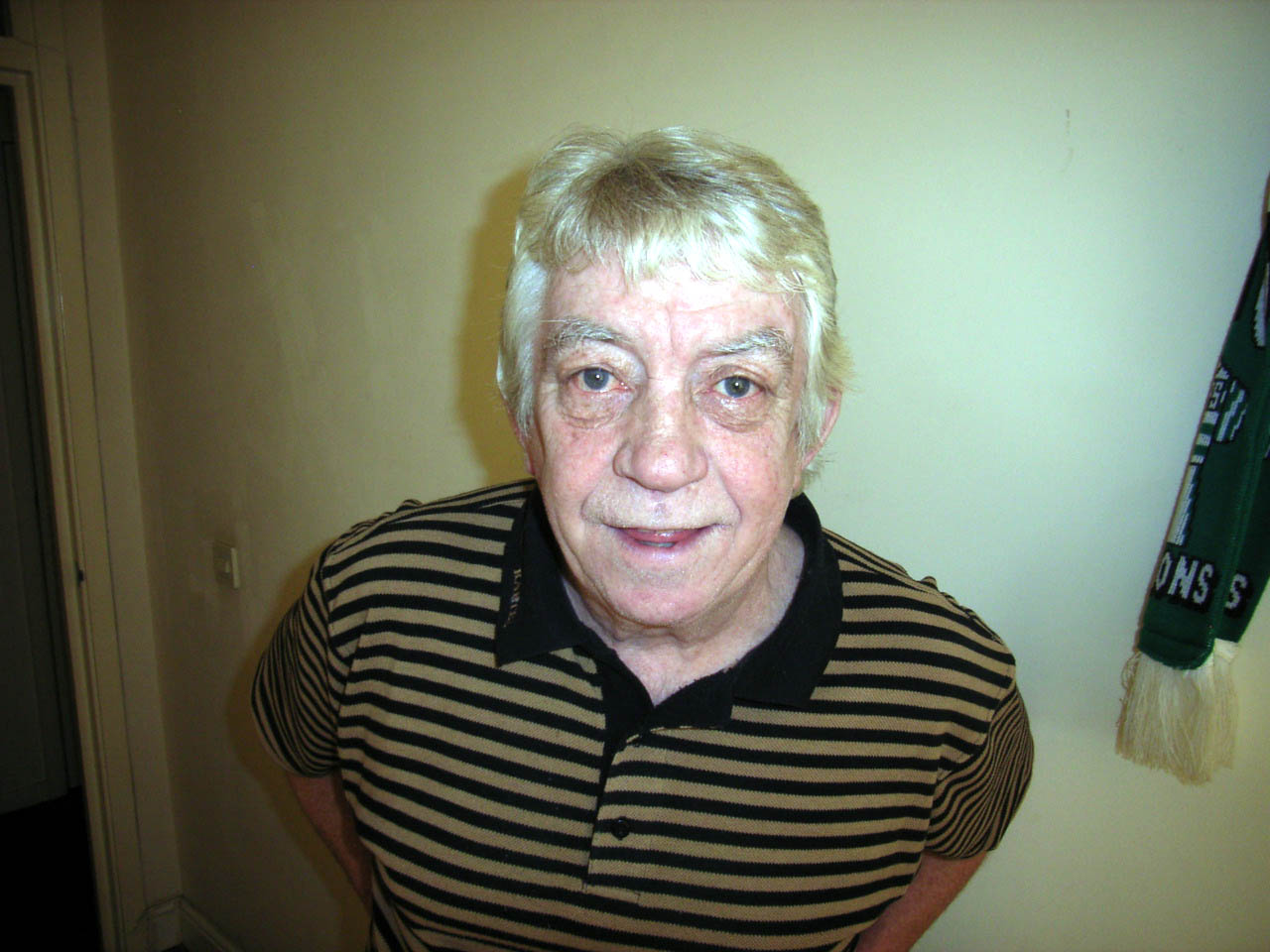 The man pictured above was a midfielder whose career started in 1959 playing in the country of his birth for a team whose name consists of two words often found in football team names. He moved over the border to play for a team whose old ground was associated with a roar. This would only have been behind him ten years later when he returned for a second spell as his career was winding down, having not played a senior game for them when he first left in 1963. Getting first team matches was never a problem at Portman Road however, as he racked up over two hundred appearances in his six years with Ipswich. He was not an international when he left though as his seven caps for a country he never played any club football in came when he had moved on to play for both sides in a bitter Midlands rivalry. After that, there was that second spell with the club he hadn't played for first time around and some more football in his home land, which included a loan spell with some Jags, but who is he?
70s. He's got an FA Cup Winners Medal, won with Ipswich, but his only experience of international sport came when he carried out twelfth man duties for the England cricket team. Nearly all of his career was spent at Portman Road, but he did briefly turn out for a side from another continent that City played last season and some blue bloods from Cambridgeshire – can you identify this player?
80s. City only played Ipswich once during this decade, losing a Third Round FA Cup tie 3-0 at Ninian Park in January 1984. Our side that day included Karl Elsey and Nigel Vaughan, who were both signed from Newport County in a bizzare five man deal which saw John Lewis, Lindon Jones and Tarki Micalef head to Somerton Park, but which three players who faced Ipswich would later play league football for County?
90s. With a name like his, he really should have played for Norwich, but who became the first New Zealander to play in the Premier League when he turned out for Ipswich in a game against Southampton midway through this decade?
00s. Sacked by his first club for a "serious breach of discipline" without playing a first team game and someone who has scored two own goals and missed a penalty in the same Premier League match, which former Wrexham player was in a losing Ipswich side in Cardiff during this decade, yet would win his adopted country's "Senior International Player of the Year" award almost ten years later?
10s. Which member of the Ipswich team beaten 3-1 at Cardiff City Stadium four months ago scored a hat trick in forty minutes on his debut for the club?
http://mauveandyellowarmy.net/
Answers.
60s. Former Albion Rovers, Sunderland, Ipswich, West Brom, Wolves, Partick Thistle and Northern Ireland midfielder, Danny Hegan.
70s. Mike Lambert played on the wing for Ipswich, Vancouver Whitecaps (our Under 23 side beat them 1-0 at the Vale in January 2017) and Peterborough – he was also on the Lords Groundstaff, hence his call up for the England cricket team.
80s. Paul Bodin, Roger Gibbins and young centre forward Paul Evans who made his only first team start for City against Ipswich.
90s. Lee Norfolk.
00s. Jon Walters.
10s. Grant Ward.