http://mauveandyellowarmy.net/
Six questions about Manchester City going back more than half a century to times when we used to compete with them on what was almost as equal footing!
60s. Which City player faced Manchester City four times in his first nine matches for the club?
70s. Dreadful glam rock band meets untitled citrus fruit combination?
80s. The man pictured played against us four times in City v Manchester City matches during this decade, who is he?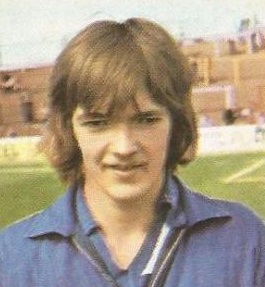 90s. What is the link between Downes Crediton golf club (pictured) in Devon and the only meeting between City and Manchester City during this decade?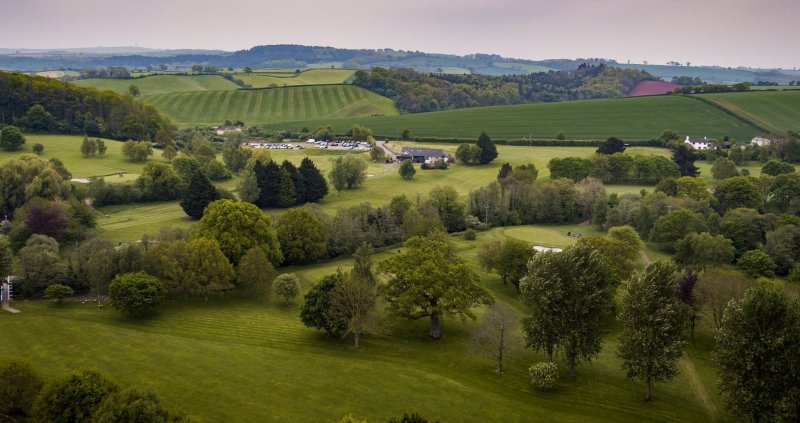 00s. Who is being described here?
This striker moved a long way from home when he signed for Manchester City as a teenager and he had to cross another border to get his first taste of first team action on a ground with a weird name for a football stadium while on loan. Another temporary move took him to one of the six towns where he did well enough to be recalled by Kevin Keegan to make his debut for the Man City first team. However, that sub appearance against Rotherham was one of only three he made for the Maine Road side as he was sold to a club a short distance away who he had scored his first senior goal against. Injuries blighted his time at what is reputedly the coldest ground in England however and he was eventually given a free transfer. His next move took him to a capital city club and here he prospered as the goals flowed. City were linked with him for a while, but he was eventually signed by a bunch of Eastenders. Another loan move to a place which could be called England's mustard capital I suppose followed, before he settled for a while at the river side. The final years of his career were spent in the country Wales were thrashing this time last year and, quite curiously really given his country's heritage, his international football was spent wearing a white shirt.
10s. An easy one to finish – what happened next?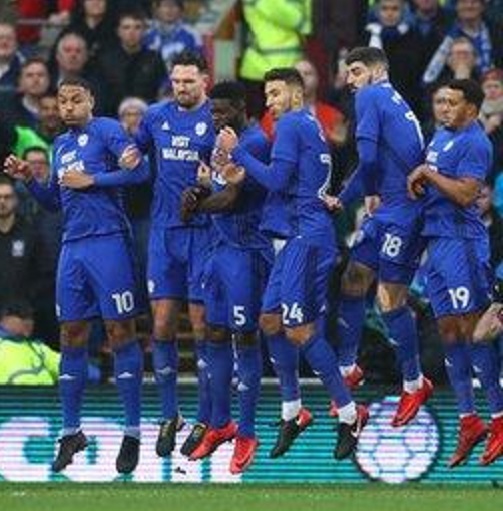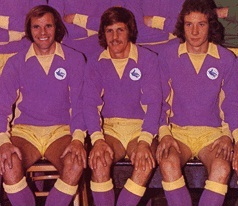 Answers:
60s.
Goalkeeper Maurice Swan faced Manchester City in his third game for City, a 1-1
draw at Ninian Park in the Third Round of the FA Cup on 7/1/61, his fourth, a
0-0 draw at Maine Road in the replay four days later, his sixth, a 2-0 defeat
in the second replay played at Highbury on 16 January and then in a 3-3 draw in
the First Division at Ninian Park on 4 February.
70s. Kenny
Clements – Kenny had a top three hit with The Bump in 1975 and a Saint Clements
is a drink made from oranges and lemons.
80s. Jim Tolmie.
90s. Lee Baddeley, who played centre half for City in their 1-0 win over Manchester City in the Fourth Round of the FA Cup in 1994 works as a green keeper at Downes Crediton golf club near Exeter.
00s. New Zealand international Chris Killen was loaned out to Wrexham and Port Vale by Manchester City before they sold him to Oldham. His next stop was Easter Road where his goalscoring record for Hibs earned him a move to Cetic. He was loaned out to Norwich as he struggled to establish himself at Parkhead and eventually signed for Middlesbrough, before seeing out his career with Chinese sides Shenzhen Ruby and Chongqing
10s. The ball ends up in our net! City's wall jumps over the free kick that Kevin DeBruyne purposely rolled along the ground to put Man City 1-0 up in the FA Cup tie between the sides last season.