http://mauveandyellowarmy.net/
60s. Manchester United ended their 1960/61 season with a game against City at Old Trafford. The match finished 3-3 and, interestingly, attracted a crowd of only 30,320 (they had six crowds that were lower than that for league matches that season as well), but which member of the United team that day later played for Wrexham?
70s. I saw Manchester United play live three times in this decade. Two of those occasions were at Ninian Park, but the first was was in a cup game against Bristol Rovers at Eastville. Can you identify two of the more obscure members of the United side that played Rovers from the following clues?
A full back who, according to Wikipedia, only played nine first team matches in his career – four of them were for United. He is, possibly, better known for what happened after he finished playing because, in 1980, he joined the Board of Directors of a club from his homeland, becoming vice Chairman six years later and then Chairman in 1994 – he was appointed the club's honorary President upon leaving the Board ten years later. During his spell in the Board Room, his team managed to win one of the major European club tournaments of the time.
Although most of his appearances were as a full back, he played in midfield that night in Bristol. He was a fairly regular selection in the Manchester United side that was eventually relegated to the Second Division in 1974 and had played nearly one hundred times for them when he left two years later to play in the capital for another team that wore red. He didn't stay long down south though and was soon back in the north in a rival county playing for a city team that have fallen on hard times in recent years.
80s. Old head harming Delia produces one time Llandudno manager.
90s. Who is this?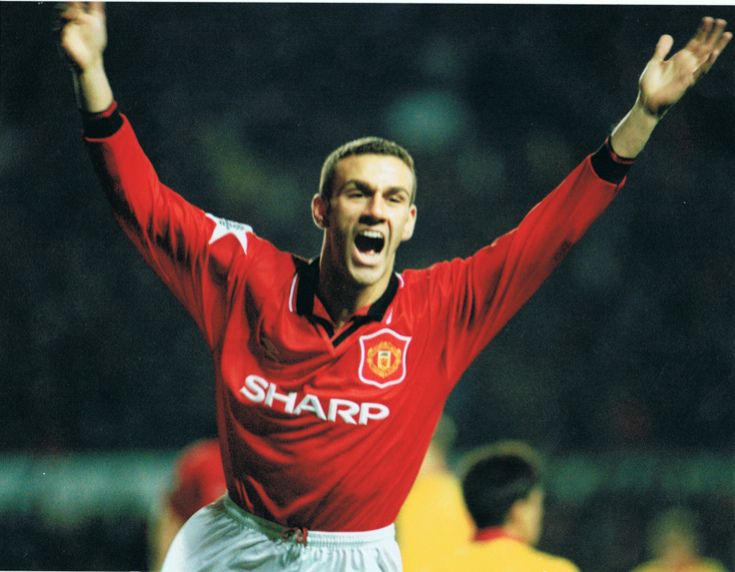 00s. Sharing his name with a surprising Manchester United goalscoring hero from another era, this west country man cost United a seven figure sum when moving there from a London club as a teenager. Loan spells in Belgium, Scotland and then to two sides who play in red and white stripes, one that wears green and another with a stadium close to a river and a test cricket ground followed, but when he left Old Trafford on a permanent basis three years after he arrived, he had only started once in the Premier League for them, at Hull. Finding his level in the Championship, he spent four years with a club whose long association with that division has just ended, before turning up at an upgraded lair for animals in 2013, there was a loan spell where he cobbled an existence and then another permanent move to the Garden of England. Still playing, his current club had good cause to rue a late Newport goal last weekend – who is being described here?
10s. There were representatives from seven countries in the last City squad to play at Old Trafford, leaving aside Wales and England, can you name at least one player from each of those countries?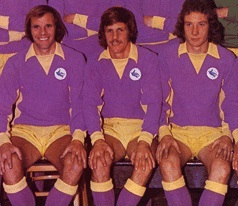 Answers:
60s. Goalkeeper Dave Gaskell played just under a hundred matches for Manchester United during his thirteen years at Old Trafford and then a further ninety five for Wrexham after signing for them in 1969.

70s. Ian Donald was the right back in the Manchester United team which drew 1-1 in the League Cup against Bristol Rovers at Eastville in October 1972 (Rovers won the replay 2-1). After leaving Old Trafford, Donald played a single match for Partick Thistle and then four more for Arbroath before retiring in 1975. He served on the Board at Aberdeen for nearly a quarter of a century which included the night they beat Real Madrid to win the European Cup Winners Cup in 1983.

Tony Young played eighty three times for Manchester United between 1969 and 1976. He signed for Charlton after leaving United, but was only there for a few months before moving to York City where he played for a couple of seasons.

80s. Wales Under 21 international scored for Manchester United against Queens Park Rangers in the FA Cup in 1989 and was appointed manager of Llandudno FC in 2011.

90s. Once capped Welsh international Simon Davies.

00s. Taunton born Lee Martin shares his name with the man whose goal won the FA Cup for Manchester United in 1990. Signed from Wimbledon as a youngster, Martin had loan spells at Antwerp, Rangers, Sheffield United, Plymouth, Nottingham Forest and Stoke before moving on to Ipswich and then Millwall (where he had a loan spell with Northampton). Signing for Gillingham in 2016, Martin dropped into League Two this season when he moved to Exeter City.

10s. Scotsmen David Marshall and Kevin McNaughton started in the City team beaten 2-0 at Old Trafford in January 2014, while Chile's Gary Medel was in our midfield. Kim Bo Kyung from South Korea, Iceland's Aaron Gunnarsson and Mats Dahli, Magnus Eikrem and Jo Inge Berget from Norway were all on the bench.