http://mauveandyellowarmy.net/
60s. Name the two members of a footballing dynasty who played for Millwall during this decade before moving over the river and to the west to sign for another London side at the same time.
70s. A old red lug on the left wing?
80s. Who are the two players in this picture – the one in the foreground signed for Palace from Millwall and played First Division football for another London team earlier in his career.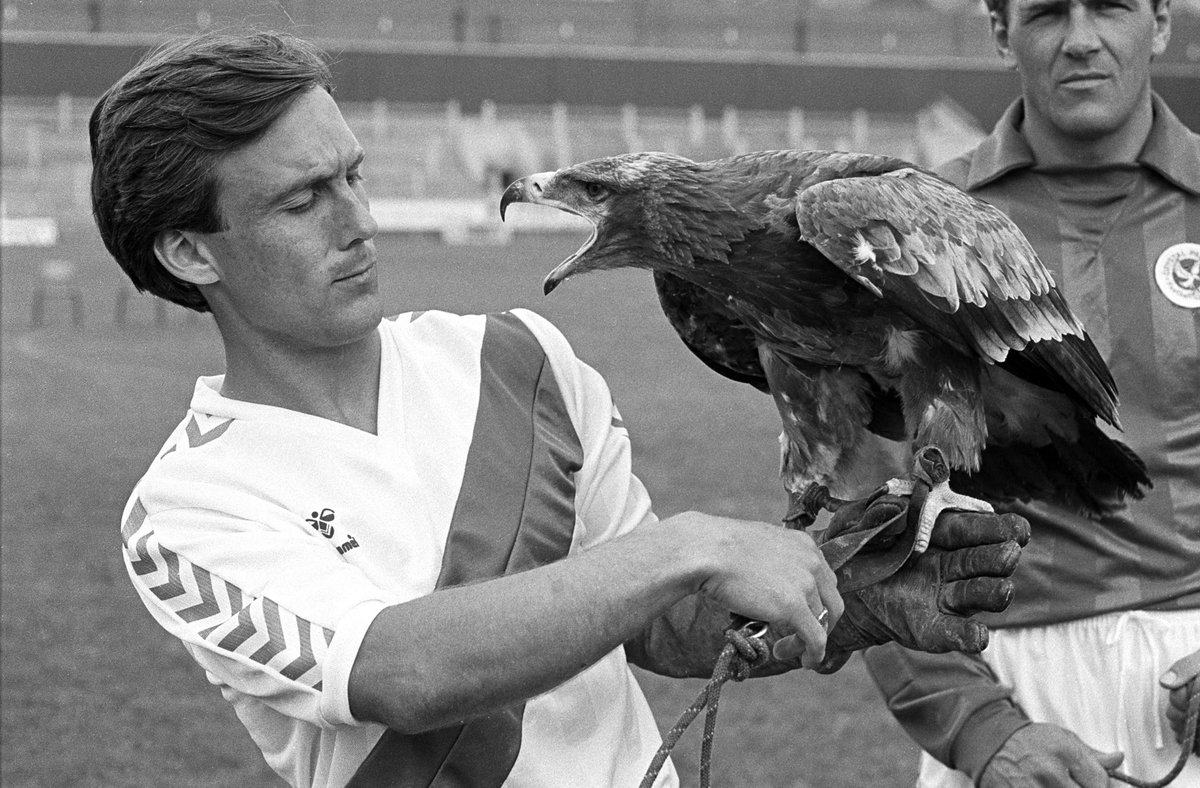 90s. This member of the England squad which finished third in the 1993 FIFA World Youth Championship turned out at full back for City in a game against Millwall during this decade while he was also on the books of Grays Athletic. Later he would be associated with Fortuna Dusseldorf, but by the time he left the game in 2003, he had only played league football for a club from across the water which plays in red – can you name him?
00s. A winner at Ninian Park with Millwall at the age of thirty two during this decade, this ten times capped international has played for another eight sides since then (including a team that recently won the Premier League and there's also been three separate spells with the same club in Cornwall). Currently, he's player/coach at a town known for it's castle and his three goals this season have taken his career total to over two hundred and sixty, but who am I describing?
10s. Name this player who featured for Millwall the last time they visited Cardiff City Stadium.
Answers.
60s. Republic of Ireland defender Ray Brady signed for Millwall in 1957 and two years later, his brother Pat moved to the Den. They both stayed until 1963 when the pair of them signed for QPR on the same day. Another brother, the superb Liam, had an illustrious career in England and Italy in the 70s and 80, while another one, Frank Junior, played for Shamrock Rovers and there was a great uncle, Frank senior, who played international football for the Irish Free State in the 20s and also played a few games for Aldershot.
70s. Doug Allder.
80s. The player holding the eagle is ex West Ham midfielder Anton Otulakowski and future City keeper George Wood is in the background.
90s. Marvin Harriott, who played an Associate Members Cup game against Millwall and two FAW Invitation Cup games for City during his short spell with us in 97/98.
00s. Former, Bristol Rovers, Fulham, Leicester and Truro striker Barry Hayles who is still scoring goals for Windsor at the age of 45.
10s. Magaye Gueye