https://mauveandyellowarmy.net/
60s. Born in Rugby League country, this winger/midfield man began playing for a team in a city where there had once been an attendance of more than 100,000 for that sport. Forest were his next team and he had a couple of seasons with them before heading north to help with a promotion. He spent most time with his next club where he was a crowd favourite and something of a poor man's George Best, but when he moved closer to his roots for another promotion, he underwent a change of image as he was told to "battle, win the ball and give it to" the team's playmaker. His reward was to be swapped for a bone as he wore a yellow shirt for a short time, before he returned to a city where he'd played before, but for the "other side". His Football League career ended where it had begun, but he went to America via Ireland to continue his playing career while also beginning one in management. He returned to this country promising to get the town of his birth into the Northern Premier League by the end of the eighties, but he would not live to see that decade out and the club he took charge of had ceased to exist at around the same time he died – who am I describing?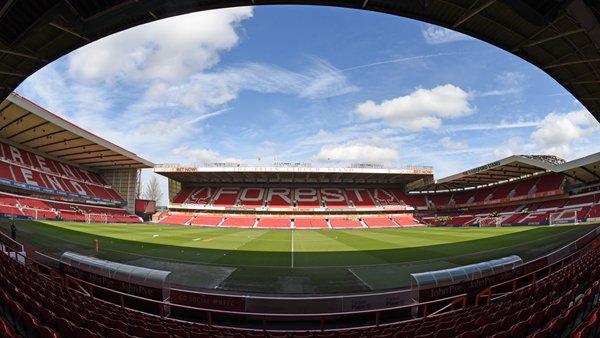 70s. Born in a city which translates as "marsh", this winger played another sport throughout much of his football career. He did well playing for a club in his home city and a goal scored in European competition (following an earlier one scored against Borussia Mönchengladbach) at Flower Lodge may have helped him get his move to Forest, where he established himself for a while before becoming one of those who had to move on when a managerial great arrived. His next move saw him become a Fellow for three years before going roving down west and then, according to Wikipedia, crossing the border to sign for Cardiff (although this is news to me!). His stay with us, if it ever happened, was very brief and after that he returned home having won a Championship in his other sport while representing Warwickshire. He played for a variety of sides in his native country after that, as well as playing a third sport to a good standard. In 2007, he was the victim of a serious assault which saw him spend five weeks in intensive care and his assailant jailed for six years, but who is he?
80s. Blew in around the beginning of benefit? (4,4)
90s. This goalkeeper sounded like he was impeccably behaved, but it didn't do him any good at Forest at the start of his career, because he never played a game for them. He did make his senior debut while still on their books during a short loan spell at a club whose ground was named after a brand of oven cook chips. Upon his release by Forest, he signed for the club where he spent the rest of his career as he turned out for one of a sextet that includes recent opponents of City's. Despite missing a complete season with a finger injury, he made over two hundred appearances for this team over an eight year period and was granted a benefit match by them after another injury ended his career in 2008. He returned to Forest as a goalkeeping coach for a while in 2010, can you name him?
00s. A City fan who was in a Forest squad beaten at Ninian Park during this decade, he won his only cap for his country in Austria – who is he?
10s. Which two members of the last Forest team to face us at the City Ground are currently with clubs from south Wales?
Answers.
60s. Keighley born Trevor Hockey began his career with Bradford City, moving on to Nottingham Forest, Newcastle, Birmingham, Sheffield United, Norwich, in a swap deal with Jim Bone, Villa and Bradford City again. He played for and managed Athlone Town and three teams in America, while also taking charge of Stalybridge Celtic. He was appointed manager of Keighley Town in 1981, but died of a heart attack six years later at the age of 43 after playing in a five a side tournament.
70s. Born in Cork, Miah Dennehy scored thirty one times in eighty appearances for Cork Hibs to earn a £20,000 move to Nottingham Forest in 1973, but he was not Brian Clough's cup of tea and was released to sign for Walsall a couple of years later. After over one hundred appearances for them, Dennehy turned up next at Bristol Rovers and, after dropping into non league football with Trowbridge Town for a spell in 1980, signed for City (allegedly!) in the same year. Dennehy then returned to Ireland and mixed hurling with his football, having early won a national Championship while representing Warwickshire at Gaelic Football during his time in Great Britain.
80s. Neil Webb.
90s. Mark Goodlad played three matches for Scarborough in their last season in the Football League when he was loaned to them from Forest and then joined Port Vale where he was their regular goalkeeper over a number of seasons.
00s. Aaron Davies was a non playing sub for the Forest team beaten 2-0 in Cardiff in January 2009 – he won his only international cap when he came on as a sub in a 2-1 win over Trinidad and Tobago played in Graz, Austria in May 2006.
10s. Armand Traore has signed for City on a short term contract and Barrie McKay is now a Swansea player.