60s. Born in a place where Glamorgan will be playing in the coming months, he started his career at Reading, but only began to make a reputation for himself after he moved a lot closer to a national border. He was then a Minster Man for a while, before some large wasps made a move for him and then there was a single game on loan near the Cutty Sark. He finished his twenty year playing career, which saw him win Under 23 caps for the country of his birth, as a long serving Essex Man and stayed there for his first foray into management – his reward for getting his team to the top of the league was the sack! However, a bigger club eventually came calling and he became a Crithagra for a couple of years that were so successful that northern giants, who take the field to a song about Johnny Todd, offered him a job. Unfortunately, he turned out to be, in terms of results at least, the worst manager in his new team's history and a career that had been on an upward trajectory now nosedived – he returned to the scene of his best moments in management, but without any real success this time and ended up working on an island in the Mediterranean where he, apparently, lives to this day.
Who is being described above?
70s. A warning that this a pretty convoluted question, but here goes!
Who links Reading FC, the football shirt pictured below, and Steely Dan?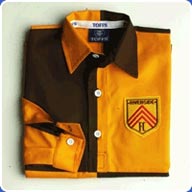 80s. Name the person in this picture who played in a Cardiff v Reading game during this decade.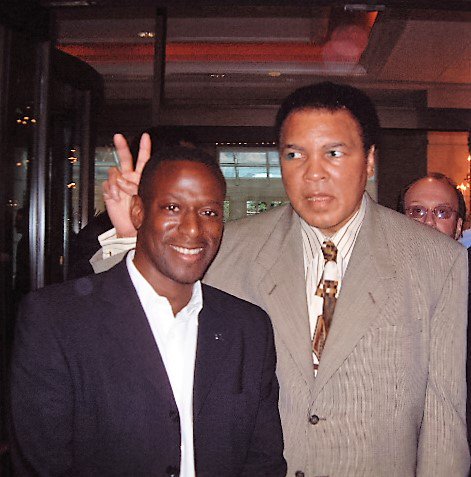 90s. He's got a degree in Mechanical Engineering, is a cousin of an Olympic Gold Medal winner, he won twenty six caps for his adopted country (who he played for in a World Cup Finals tournament) and what was probably the biggest club game of his career was played in Cardiff some twelve years after he played in a beaten Reading team at Ninian Park -who am I describing?
00s. Team mates in a City side that played at Reading during this decade, they were again in 2016 when one of them took over as manager for a match against Mickleover Sports after the other one had been sacked. One of them had good reason to remember Reading, because he made a memorable City debut against them, while the other one left Cardiff after a fairly short stay with the main object of his exercise, avoiding relegation, having been achieved. Can you name the two players involved?
10s. Who played against City for Reading earlier this season and is now plying his trade on loan in Saudi Arabia. Nine years ago, he had the opportunity to showcase his talent with Gloria Buzau, but who is he?
http://mauveandyellowarmy.net/
Answers.
60s. Colwyn Bay born former Reading, Shrewsbury, York, Norwich, Charlton and Colchester goalkeeper Mike Walker who went on to manage at Colchester, Norwich (twice), Everton and Apoel Nicosia.
70s. Ex Reading and Cardiff striker Robin Friday who was featured on the cover of a single by the Super Furry Animals called the Man don't give a fuck". The song was based round a sample from the Steely Dan song "Show Biz Kids" – "You know they don't give a fuck about anybody else". The City supporting SFA also sponsored our kit for FAW Cup matches in 1999/2000 and we wore the chocolate and amber Riverside kit in at least one of our matches in the competition that year.
80s. Godfrey Ingram.
90s. Shaka Hislop, the cousin of Natasha Hastings who won a Gold Medal in the 4 x 400 metre relay while representing the USA in the 2008 Olympics, played for Trinidad and Tobago in the 2006 World Cup a few weeks after being in goal for West Ham in the superb 2006 FA Cup Final at the Millennium Stadium – back on New Year's Day 1994, he had been part of the Reading side beaten 3-0 at Ninian Park.
00s. Lee Bullock scored on his City debut against Reading in March 2004 shortly after coming on as a sub. Eight months later he came off the bench again in a 2-1 debut at the Madejski Stadium to join Darren Williams in the City side – when Williams was sacked as manager of Whitley Bay FC two years ago, Bullock stepped in to take over as caretaker boss.
10s. Twenty two times capped Romanian winger Adrian Popa.