60s. Name this Reading player from the 60s who included Arsenal and Man City on his CV, but the closest he came to full international honours was when he was picked for a League of Ireland side – he also had two z's in his surname.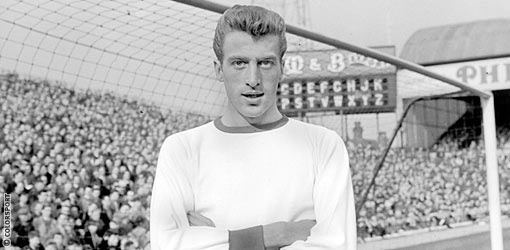 70s. Name the Reading player from this decade who is a link between these two men.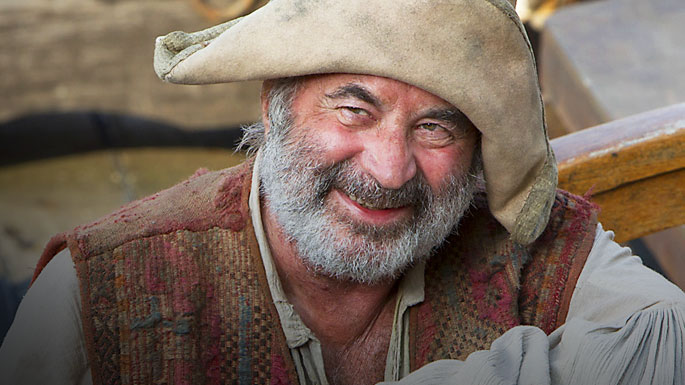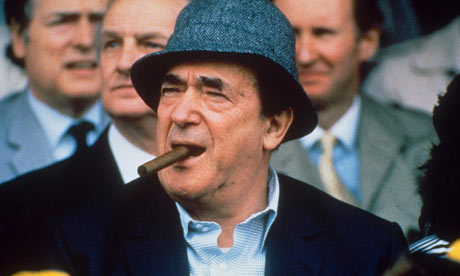 80s. What part of footballing protocol did City manager Alan Durban not follow after a Cardiff v Reading game in the 80s?
90s. How did this Reading player from the 90s become involved with Cardiff City in the following decade?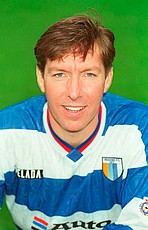 00s. Name the player who scored goals for Reading and two other teams in City defeats at Ninian Park during this decade.
10s. Apologies in advance if I've got this wrong, but I'm fairly sure there were two records for Cardiff City Stadium chalked up in the closing stages of a game between the teams during this decade, can you name what they were?
Answers.
60s. Dave Bacuzzi.
70s. Bob Hoskins is pictured playing Mr Smee in Hook, Steven Speilburg's adaptation of Captain Hook and Robert Maxwell's plans to amalgamate Reading and Oxford United into Thames Valley Royals in the late 80s were foiled in part by Reading Chairman at the time, Roger Smee who was a striker for the club in the late 60s and early 70s.
80s. Durban refused to let hat trick scorer Trevor Senior have the match ball after Reading's 3-1 win at Ninian Park in August 1985, claiming the club was so broke it could not afford to give footballs away.
90s. Ray Ranson whose company loaned City a substantial sum during the Peter Ridsdale era.
00s. Dean Morgan scored for Colchester in their 3-0 win in April 2003, then scored a late winner for Reading in March 2004 and was also on the mark for Luton when they won here in October 2005.
10s. Craig Bellamy scored an equaliser from a free kick in the seventh minute of added time in the game between the teams in January 2011 and I think that's the latest goal ever scored in a match in the new ground that didn't go into extra time. Also Mikael Leigertwood was subsequently given a retrospective three game suspension for an assault on Michael Chopra in the fracas between the teams before Bellamy's goal – I don't think anyone else has been given such a ban following a match at the new stadium.