60s. The man pictured had a two years spell at Rotherham at the end of this decade having played for his previous club in a Wembley Cup Final. He moved to Rotherham a few months later, but he made a greater impact at his next team, being voted by fans as the best player in his position to have ever played for the club – do you know who he is?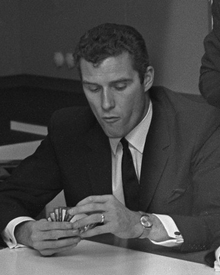 70s. Born in Germany, this man played nearly 700 Football League matches during a twenty two year career which began at Rotherham in the late 60s. He left them in the mid 70s having played around 140 times for them, but he was to manage nearly double that figure at each of the two Lancashire teams he played for next, can you name him?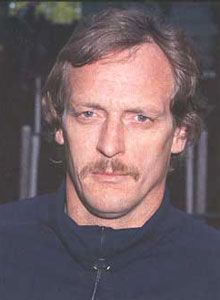 80s. The young lad meeting Bill Shankly here was the winner of a competition, which attracted 10,000 entries, with the prize being an apprenticeship with Liverpool. He never played a first team match for his home town club, but went on to have a long career, mainly spent in the lower divisions. He played for nine different clubs in all, two of them being Welsh, and had a season with Rotherham in the mid 80s – do you recognise him?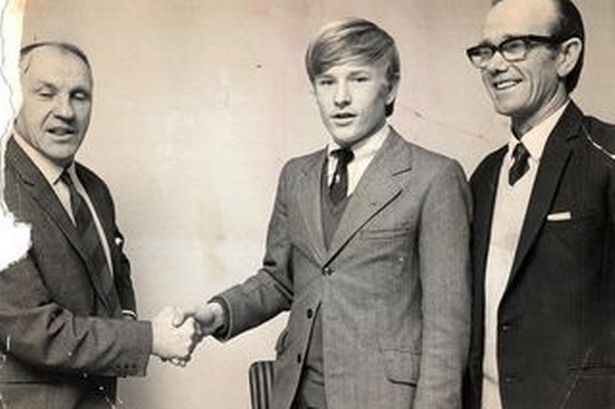 90s. This Paddington born player turned down the chance to become a Magyar during a career in which he built up a very impressive CV of clubs without ever truly establishing himself at any of them. Despite this, I think it's safe to say that his appearance for Rotherham in a 1-0 defeat at Ninian Park in the middle of this decade would not make any list of his most memorable matches – who is he?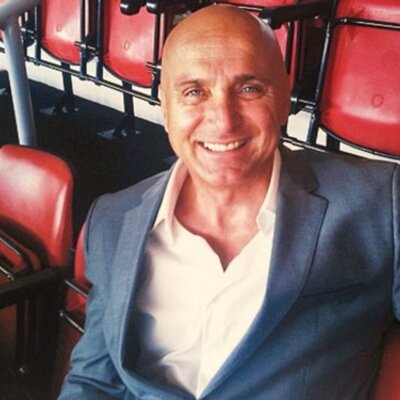 00s. He shares a surname with someone who truly deserves the title "legend" for his exploits in another sport, but it's a description which is applied to this regular member of Rotherham sides during this decade by supporters of that club after two spells which saw him rack up around 300 matches for them, do you know his name?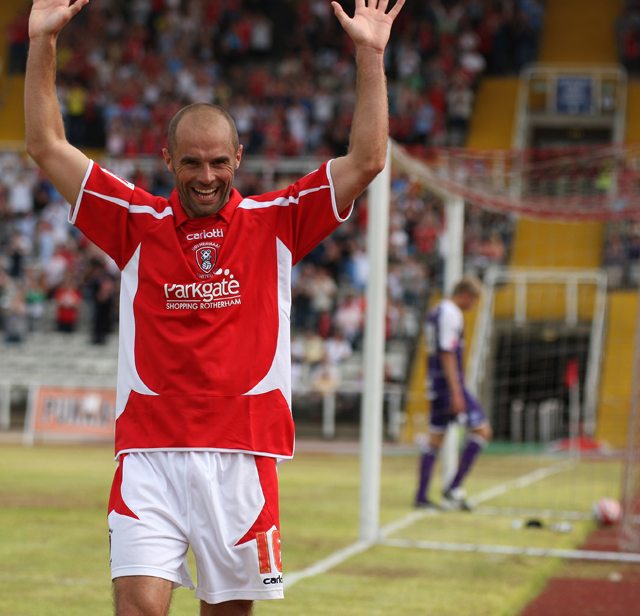 10s. Who is the Rotherham player who has been the subject of a ten game ban this season?
Answers
60s. Jim Furnell, the man who was in goals for Arsenal against Leeds in the 1968 League Cup Final, as well as being the player voted Plymouth Argyle's best ever keeper.
70S Roy Tunks.
80s. Tommy Tynan.
90s. Imre Veradi.
00s. Paul Warne.
10s. Kirk Broadfoot received the ban for verbally abusing then Wigan Athletic player James McClean with remarks reported to be of a sectarian nature.