Six questions on our next opponents. Scroll down for answers.
60s. Two players with the same surname appeared in the City team for a half of their fixtures with Sheffield Wednesday during this decade, can you name them?
70s. The man pictured below played over a hundred games for Sheffield Wednesday during his four year stay there early in this decade and was in at least one of their teams that were beaten at Ninian Park during that time. However, he's probably best remembered for a record he set while playing for his previous club at Wembley, who is he?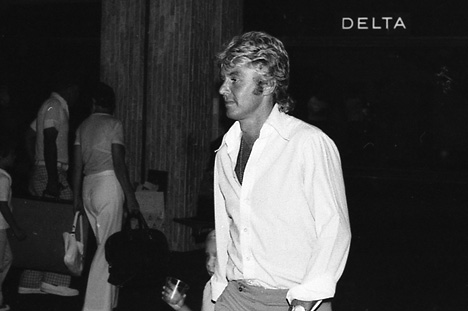 80s. "is also home to courses in Sports Law, Sports Psychology and Sports Journalism in addition to a Professional Sport Writing and Broadcasting which is supported by the Professional Footballers' Association (PFA) as a career progression route for footballers.
The course is headed up by former professional footballer turned journalist ………………. and graduates from the course includes former Chelsea left-back Scott Minto who works as a presenter and pundit for Sky Sports.
Other glittering alumni includes Olympic gold medal winning rower Andrew Triggs-Hodge MBE who was first introduced to rowing while studying for a Science degree at the University. Hot on the heels of his Olympic gold, Andrew was invited back to open the University's new £30m Science Centre last October."
Name the Hackney born defender, who made over two hundred appearances (the large majority of them being in the 80s) for Wednesday, whose name I've blanked out from the quote appearing above.
90s. Born in London, this midfield player, whose surname sounds like something you may have had for breakfast this morning, has spent most of his footballing life on the other side of the world and his Wikipedia entry shows him to be President of a club called Magic United currently. However, for five years during this decade, he was a Premier League footballer with Sheffield Wednesday. He didn't make many first team appearances during this time, but the last of them came at Old Trafford – he also played league football for Rotherham, Southend and Notts County, but who is he?
00s. Who is this player who featured in a City win over Sheffield Wednesday at Ninian Park during this decade – he spent a good deal of his time here recovering from an injury caused by a collision with Jay Bothroyd in training and was eventually loaned out to Carlisle, only to return early without playing a game as the Cumbrians suffered a string of postponements. Since leaving us, he has played in the Football League for some crustaceans and Hertfordshire's sole Football League team.
10s. Name the member of the last Sheffield Wednesday team to be beaten in Cardiff who announced his retirement from football at the age of twenty four, citing a disillusionment with the game and a desire to focus on his Islamic religion as his reasons for quitting.
http://mauveandyellowarmy.net/
Answers.
60s. Peter King and Johnny King were in our teams that faced Sheffield Wednesday in the 1961/62 season – we won 2-1 at Ninian Park on 11/11/61 and were beaten 2-0 in the return match on 3/4/62.
70s. John Sissons, who became the youngest player to score in an FA Cup Final when he netted for West Ham against Preston in 1964.
80s. Lawrie Madden.
90s. Adam Poric.
00s. Miguel Comminges.
10s. Jérémy Hélan.