https://mauveandyellowarmy.net/
60s. Born in a place which could, conceivably, be called England's Pisa I suppose, this forward began at Sheffield Wednesday, but is better known for his achievements elsewhere. That's not to say his time at Hillsborough was not productive, as a record of a goal every two and half matches during his three years there indicates. However, it was when he moved further "up" the same county, as it was then, that he began to make real waves in the game – over a dozen years, he served his new club so well, maintaining a similar strike rate over hundreds of games as he coped with an eventual transition to the top level well. A loan move to some coastal cats was a precursor to a permanent one much further afield to the sunshine state to play for a team that was very appropriate for him. However, in this instance, the first strike he managed to maintain something close to his career goals to games ratio was the only one they saw him score as he moved to a non league Bay some forty odd miles from the club he'll always be associated with to finish his career. Who am I describing?
70s. There have been a few players who have been called "the White Pele" down the years, but which Sheffield Wednesday player of this decade, who played his first game in senior football in the San Siro stadium, was given that nickname by fans of the club he played for before Wednesday long before the likes of Wayne Rooney? He only played for two clubs, giving the first of them yeoman service which extended beyond his playing days and, possibly, the most memorable single game he played in featured the two clubs he turned out for – his one international cap came on an island location in a place called Northern Harbour.
80s. He played for Sheffield Wednesday and Cardiff during this decade, but you be mistaken if you thought it was all down to Intuition – can you name him?
90s. Not sausages sold at a pool, but lido bangers could be a Sheffield Wednesday man.
00s. Name this scorer of a significant goal in a City v Wednesday game during this decade.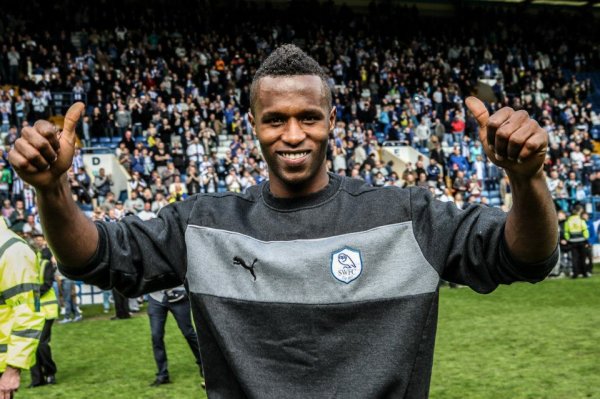 10s. The first two clubs he played for were European Cup/Champions League winners, the fourth once lifted the old Cup Winners Cup tournament and he has featured for Sheffield Wednesday in a game at Cardiff City Stadium during this decade. A few years after this he announced he was "fed up with all the stuff in the football world" and would be dedicating himself to rap instead, who am I describing?
Answers
60s. John Hickton scored twenty one times for Sheffield Wednesday in fifty three appearances from 1963 to 1966 before signing for Middlesbrough. He is their fourth highest ever scorer with one hundred and fifty nine goals from his four hundred and fifteen appearances. There was a loan move to Hull before he signed for Fort Lauderdale strikers in 1978, but he only played three times for them before returning to England to see out his career at Whitley Bay.
70s. Colin Harvey signed for Sheffield Wednesday in 1974 after eleven years with Everton, who he also managed between 1987 and 1990. He was in the Everton side which beat Sheffield Wednesday 3-2 in the 1966 FA Cup Final and his sole England cap came in a 1-0 win in Malta in 1971.
80s. David Grant, who played as a defender for Sheffield Wednesday and City during the 80s, shares his name with the singer of the band Linx whose biggest hit, called Intuition, reached number seven in the charts in 1981.
90s. Gerald Sibon.
00s. Jermaine Johnson who ended our play off hopes when he scored the only goal of the game on the final day of the 08/09 season.
10s. Royston Drenthe started off with Feyenoord and then signed for Real Madrid, he was later loaned to Everton and came on as a sub for Sheffield Wednesday in their 2-1 defeat at Cardiff City Stadium in September 2014.