http://mauveandyellowarmy.net/
Our first meeting with Stoke for a few years, so here's six questions on them dating back to the sixties.
60s. What Stoke related fact links Colin Baker and Derek Tapscott during this decade?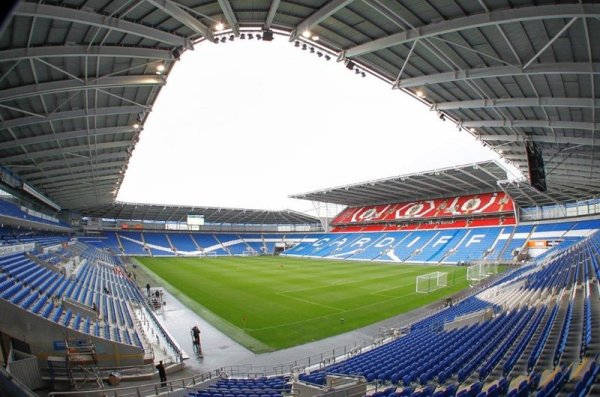 70s. Relaxed law enforcement initially leads to left defence.
80s. Probably best known for his time with his home town, who also play in stripes, Stoke was arguably as good as it got for this midfielder during a long career which saw him being capped by England at B international level. His last ever goal was against Swansea City and he's an MBE now who holds a very impressive national record which will certainly take some beating – who is he?
90s. Can you name the Cardiff City player, who made less than ten appearances for us, who has a street named after him situated on the site of the Victoria Ground, the home of Stoke City before they moved to the Britannia Stadium?
00s. Capped twenty three times by his country, this former Newcastle, Coventry and Plymouth player scored for City in a home win over Stoke during this decade, can you name him?
10s. His first club plays in Benin, his last one is in East Java and he played in the last meeting between City and Stoke, who is he?
Answers.
60s. They were the only City players to be selected for every league game between the clubs during this decade.
70s. Alex Elder.
80s. Grimsby born Tony Ford won England B honours during his time with Stoke in the late eighties and beat Terry Paine's record for the most appearances career appearances by an outfield player in 1999. He is one of only three outfield players to have played more than a thousand matches in all competitions and his total of 931 Football League appearances is a record for a player who has never played in the top division.
90s. Paul Ware played five times for City while on loan from Stockport County in 96/97. Ware played over a hundred times for Stoke and died from a brain tumour at the age of just 42 in 2013 – five years later a street was named in his honour on the Victoria Park development built on the site of Stoke's old ground.
00s. Stoke's Icelandic international Bjarni Gudjonssonn put through his own net to put City a goal up in what turned out to be a 2-0 win in January 2002.
10s. Peter Odemwingie.*
*Apologies for the fact that this question contained an error when I said that Odemingie's first club was based in Benin. While Bendel Insurance are from Benin City and are called the Arsenal of Benin, they are a Nigerian club.