http://mauveandyellowarmy.net/
Back after a fortnight's break, here's another quiz about upcoming opponents with questions based on every decade since the sixties – the answers will be posted on here tomorrow.
60s. Name the player, who won a European Cup Winners medal in the eighties, who had scored against a side that had already won the competition twice when they played at Roker Park in the early to mid sixties.
70s. Who played for us in twelve consecutive matches against Sunderland during this decade?
80s. One of three players to be sent off in a City game during the previous decade, which centre forward had a two years spell at Sunderland in the mid 80s?
90s. This full back played forty six times for his country, but only two of his nine clubs were in his native land, the rest were in England. He first appeared for Sunderland on loan from a Midlands country house and then played over a hundred games for them between 1994 and 1997 after he joined them permanently – the one international goal he scored was one more than he ever managed for Sunderland, but who is he?
00s. Which future City player scored for Sunderland at Ninian Park in this decade?
10s. Who is this member of the last Sunderland squad to defeat Cardiff City?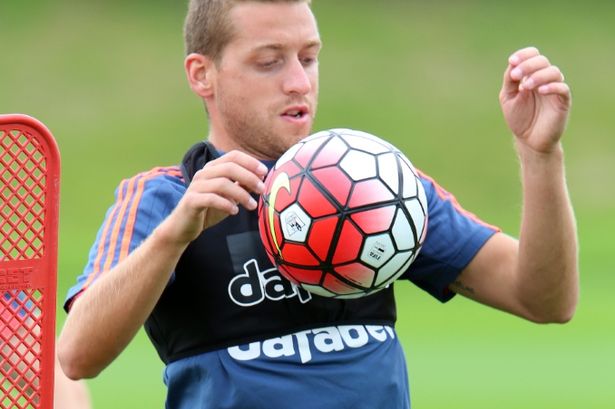 Answers.
60s. John O'Hare scored for Sunderland in a 5-3 win over Benfica in November 1963 and came on as a sub in Nottingham Forest's 1-0 victory over Hamburg in 1980.
70s. Bill Irwin, between November 1971 and October 1977.
80s. David Swindlehurst, who was one of three players dismissed in our 2-0 defeat at Selhurst Park in November 1977.
90s. Polish international Dariusz Kubicki.
00s. Liam Lawrence scored one of the goals in Sunderland's 2-0 win down here in December 2004.
10s. Emanuele Giaccherini.