https://mauveandyellowarmy.net/
60s. Can you identify the player being described below?
Following on from his father, who had a professional career playing in the same position, this man began with a team whose colours are unique in the English game, but played his first senior football for a town with a population of around 25,000 which has long since lost it's Football League place. It was when he moved across country to a side which shouldn't really have been playing in the competition they were in that he came to the attention of a bigger club to the north that played in very distinctive white and red shirts. West Brom were his next club as he racked up seventy nine appearances in a two year stay with them early in this decade, he then joined a non league side representing a county town, before signing for bovine traditional cup giant killers.
His playing days ended back at the club that was in the wrong country. When he became their player manager, he guided them to a huge cup giant killing which so impressed the victims that they subsequently offered him a job as a coach. Eventually becoming their manager, he led them to titles and cup glory and then did a similar job for midland blues for whom he tried to sign Johan Cruyff! Next he took charge of a side which, presumably, play at a place where conifers once grew before a return to what he called his spiritual home where more trophy wins awaited him. A move abroad to a place famous for its oranges followed before he finished his career in the game in more mundane surroundings with a short spell working for a stripey team from Essex.
He was also the only man to play in the English, Welsh and Scottish cups in the same season.
70s. There were three City players who appeared in our team in all four of the meetings between the clubs during this decade, can you name them?
80s. No mad dog on Sky?
90s. Born in Salisbury, this defender's surname suggests he would have been most comfortable wearing one of the all black kits that were probably not in use during his career. Starting off in Yorkshire at a ground that wasn't as idyllic as its name suggested, he moved to West Brom after a year and spent all of this decade there apart from loan moves to his first club and rivals of theirs from twenty miles away. When he left the Hawthorns permanently, he did get to wear a kit with some black in it during a three year spell at a seaside town hardly known for it's lovely sandy beaches! It was exactly the same at his last club where he turned out at a non league northern outpost by the sea that people don't tend to book holidays to, but who am I describing?
00s. Another player to try and recognise from a description of his career – who is this?
This player featured twice for West Brom against City during this decade, but, before that, he began in a Superliga where he found opportunities limited until a change from central midfield to centreback led eventually to a move abroad to a club that would lose its Premier League place in his first season there. Something of a bit part player before the drop to a lower level, he became a lot more prominent in his second season and did well enough to persuade West Brom to buy him.
After a very successful first season at the Hawthorns, a serious injury sustained in the warm up before a game against Manchester United so restricted his progress that he announced his retirement in 2006. However, after returning home, he made a brief comeback with his first club in 2009 and then had a couple of seasons with a team that some older City fans may have seen us play against.
On the international front, he gained his first senior cap against England and managed to score in his second, and final, appearance for his country.
10s. What is the West Brom/Cardiff connection between these clubs? Rennes, Dundee, Yeni Malatyaspor, Gyeongnam FC, Alanyaspor and St. Pauli?
Scroll down for answers: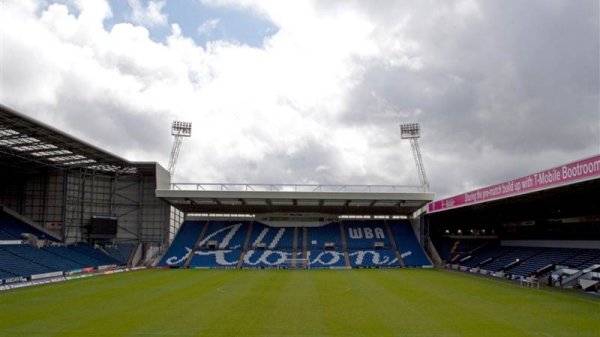 Answers.
60s. The son of a former Raith, Blackpool and Derby goalkeeper, Jock Wallace started out with Blackpool and made his Football League debut while at Workington. Moving on to Berwick Rangers, he signed for Airdrieonians in 1958, before teaming up with West Brom in 1960. After two years, he signed for Bedford Town and then Hereford, before returning to Berwick where he masterminded a sensational 1-0 Scottish Cup win over Rangers in 1967. He eventually became manager of the Ibrox Park club in 1972 and guided them to two Scottish League, Cup and League Cup trebles. At Leicester, he guided them to a Second Division title win and an FA Cup Semi Final before his dismissal in 1982. Wallace wasn't out of work for long, as he returned to Scotland to manage Motherwell and then Rangers for a second time. He then had a season in Spain with Sevilla and, briefly, took charge at Colchester.
It was during his second spell at Berwick that he set a unique record as the only man to have played in the English, Welsh (while with Hereford) and Scottish cups in the same season.
70s. Johnny Vincent started the first three games between us and West Brom during this decade (the two goals he scored in a 2-2 draw at the Hawthorns in March 1974 were the only ones we scored in these matches) and was brought on as a sub in the other and Gil Reece was a sub in the third one. Phil Dwyer also started in each of the matches.
80s. Don Goodman.
90s. Paul Raven started his career at Doncaster and there were loan moves back there and to Rotherham during his eleven years at the Hawthorns which ended in 2000 with a move to Grimsby, he finished his playing days at Barrow.
00s. Thomas Gaarsdoe signed for Ipswich from Aalborg Boldspilklub in 2001 and then moved on to West Brom in 2003. He was in the West Brom sides that faced City in 2003/04 as Albion returned to the top flight with Gaardsoe being voted the Supporters' Player of the Year. In 2009, he returned to Aalborg after three years out with an injury sustained in a pre match warm up – he finished his career playing for Esbjerg, City's first ever opponents in the European Cup Winners Cup in 1964.
10s. These are the clubs that the scorers in the last game between the clubs (a 3-3 draw at the Hawthorns in March 2014) are either currently playing for or last played for.
Morgan Amalfitanoor is currently without a club, but last played for Rennes, Graham Dorrans is now with Dundee, Thievy Bifouma is in Turkey with Yeni Malatyaspor, Jordon Mutch doesn't have a club, but last played for South Korean side Gyeongnam FC, Steven Caulker is also playing in Turkey with Alanyaspor and Mats Daehli plays for St. Pauli.