Every summer I think I should come up with something new to replace the six decades quiz, writes Paul Evans, and yet every season starts with me sticking with it – this year is no exception! The first quiz of season 19/20 is a little problematical though because we are facing an opponent that we did not play until September 1982 when Billy Woof wrote his name indelibly into Cardiff City history!
https://mauveandyellowarmy.net/
Anyway, it's the usual format with a question from each of the last six decades to be answered – I'll post those answers on here tomorrow.
60s. Wigan spent much of this decade competing in the Cheshire League, can you name the three Welsh sides who were regular opponents of theirs in the competition at this time?
70s. He was otherwise engaged in the latter half of the following decade, but who is said to have become a very unlikely Wigan fan after a visit he paid to their old ground, Springfield Park, in the early 70s?
80s. He played for us against Wigan during this decade, but can you identify him from this list of some of the clubs he played for after leaving City – Bristol Rovers, Bristol City, Exeter City, Cambridge United, Hull City and Taunton Town?
90s. The man in this photo played in the First Division for a posh house in the Midlands and marched on together for four years, but Wigan were his last league club when he had a very short spell with them in the middle of this decade. He became a postman for a while and is one of what must be very few footballers to have had a beer named after him. Sadly, he has suffered major health issues in recent years and now needs constant supervision from his wife (who is pictured alongside him here), but who is he?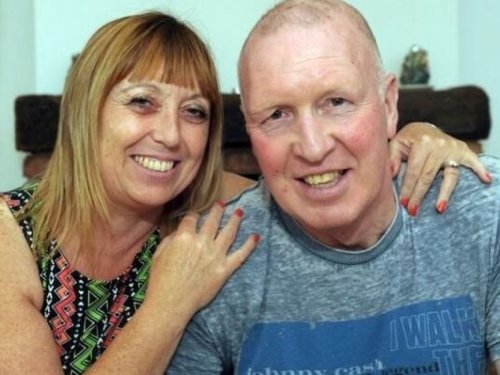 00s. This man was in a Wigan team which inflicted a defeat on City which led to a manager being sacked, who is he?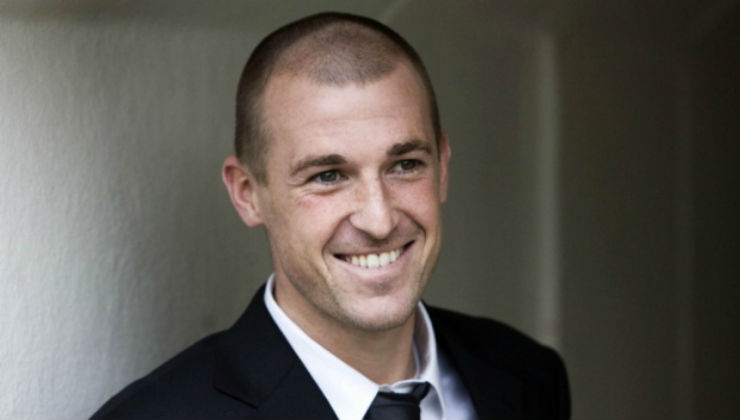 10's. Who is this?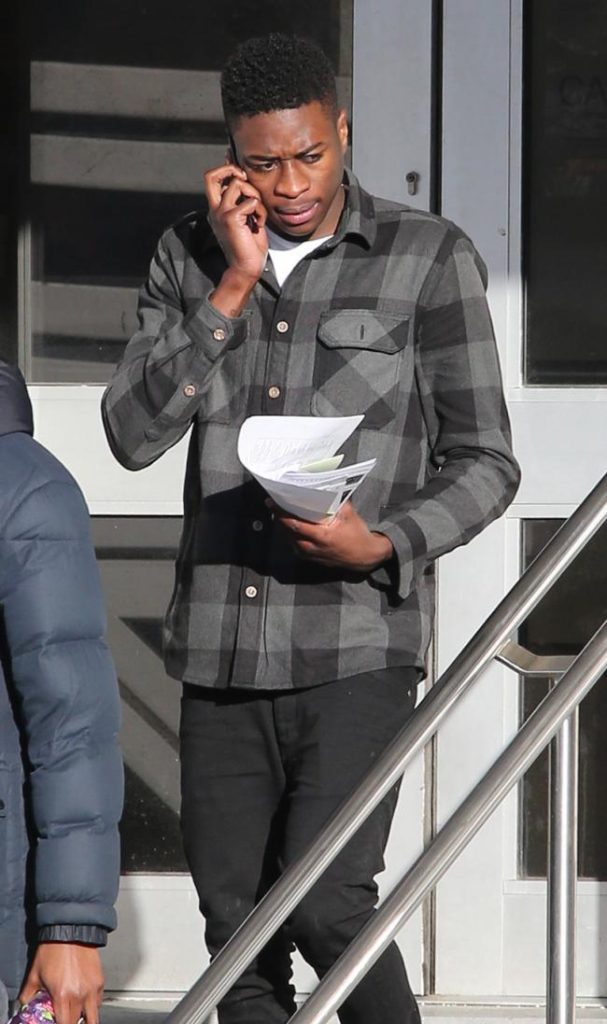 ANSWERS
60s. Rhyl, Bangor City and Wrexham (presumably their reserves?).
70s. Mickhail Gorbachev was secretary of club secretary of Metalist Kharkiv FC when they played a pre season friendly at Wigan in 1970 and, seemingly, was a Latics fan thereafter!
80s. Rob Turner, who led City's attack and scored in a 3-1 win at Ninian Park in October 1985, but had less luck in the return fixture four months later as we slumped closer to the Fourth Division with a 2-0 loss.
90s. Former Villa and Leeds centreback Brendan Ormsby played a couple of games for Wigan in 94/95. He returned to Leeds to work as a postman and it was his connection to the Yorkshire which led to Wold Top Brewery producing a beer called Ormsby's Bitter. In 2013, Brendan suffered a stroke which left him in need of constant care from his wife Wendy.
00s. Paul Dalglish was in the Wigan team which beat City 4-0 in February 2002 with all of the goals coming from headers from dead ball situations – Sam Hammam sacked Alan Cork a few hours after the match.
10s. Ibrahim Meite made his only first team appearance for us when he came on as a sub in the last meeting between City and Wigan – a 0-0 draw at the end of the 16/17 season.