http://mauveandyellowarmy.net/
60s. Who is the Midlander, who played three times for us against Wolves during this decade, who arrived at and left Cardiff City for club record fees?
70s. This washer brand was popular in all areas of Sheffield and some parts of the West Midlands for fourteen years in a period which covered most of this decade, it all came to an end though in a workshop missing a character.
80s. He was released by his first club after scoring four times for them in a Youth Cup Final encounter with the side he then signed for. Including a loan spell in a city with perspiring dreams (their rivals have dreaming spires), City were his fourth club and, after leaving under something of a cloud, he tried his luck on the continent. Among the sides he played for while away from Britain were European Cup winners who play in halved shirts and a club nicknamed "The Old Lady" who played in the Europa League last season. He didn't change kits when he came home to Sussex by the sea for a spell and there was a load of old bull at his final Football League club – which member of a City squad which played Wolves in front of a crowd of less than 2,500 during this decade am I describing?
90s. Can you name the five Wales internationals who played league games for the Wolves side that reached the promotion Play Offs in what is now called the Championship in 1996/97?
00s. A winger who never got to play for a club within a hundred and fifty miles of his birthplace in the north east, he started off in Del boy country, but never played a first team game. He did better after making a fairly short journey to the coast and his good form earned him a move to Wolves where he added to his appearances against us and the upward momentum continued with a move east. His form at his new club saw him selected for England squads, but he only ever got to play twenty minutes for his country when he replaced Jack Wilshire. His latest move saw him move further east, but he has been unable to share in the current success at this club because injury has sidelined him since May 2016 – who am I describing?
10s. Name this England Under 21 international who was a member of the last Wolves squad to face City?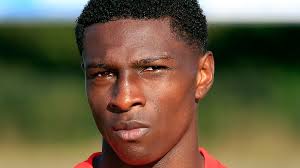 Answers.
60s. Bit of a catch question this – George Andrews, who scored twice in his three appearances for us against Wolves, arrived at Cardiff (along with Gary Bell) in 1965 for what is still a club record fee of £2,100 for Lower Gornal Athletic. Two years later he signed for Southport for £6,000, which was the highest ever fee paid by that club at the time.
70s. Bernard Shaw played for Sheffield United, Wolves and Sheffield Wednesday in a career which ended at Worksop Town.
80s. Mark Farrington scored four times for Everton in a Youth Cup Final that extended over three games against eventual winners Norwich. He was released three weeks later and picked up by the east Anglian side. They let him go on a free after a loan spell at Cambridge United and he then joined us for the 8586 campaign. He scored four times in thirty six appearances before being sacked for a breach of club discipline by Alan Durban. Farrington then spent five years playing the Netherlands and Germany when, among others, the represented Feyenoord and Hertha Berlin. A return to the UK saw him spend three years at Brighton and there was then one final match for Hereford before he dropped into non league football.
90s. Adrian Williams, Eric Young, Karl Robinson, Iwan Roberts and Brian Law (he won one cap for Wales while a QPR player).
00s. Middlesbrough born Matt Jarvis started off at Millwall, then moved to Gillingham. He was at Wolves for five years before moving on to West Ham where he gained his sole England cap, against Ghana in 2012. Jarvis has not played first team football for his current club Norwich since a match at Everton on the last day of the 15/16 season.
10s. Kortney Hause.