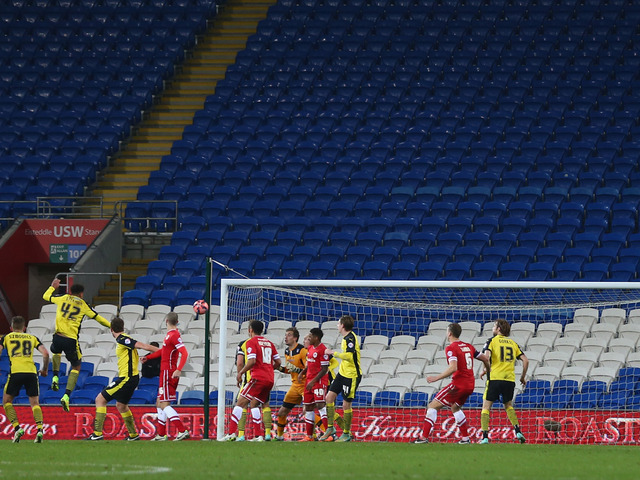 Russell Slade had plenty to say after City's 3 - 1 win over Colchester at Cardiff City Stadium.
There was no mistaking a virtually empty ground and the lack of fans featured in Slade's comments.
"You want an atmosphere to make it difficult for the opposition when they come here," Slade said.
"You want that intensity because playing at home should be advantage. But when it's not like that it's not an advantage.
"When it's like that you have got to have that self-motivation, you've got to try and create your own atmosphere.
"I can't make people come and watch the team and my focus is on the team.
"It's just after Christmas, the game's on TV and it's an expensive time for most people.
"Of course I want them to come back, I want as many fans here - and if we start winning football matches we will get some momentum and people will come back."
Cardiff have gone five games in the Sky Bet Championship without a win and slipped down to 12th in the table, but Slade hopes this victory will act as the launchpad for improved league form.
"I think it can, though it doesn't mean it will," Slade said.
"We've won a football match and that's important, we'll gain confidence from it and that's what it's about really.
"Our best spell was after half-time, we played with intensity and got two goals and that was the most pleasing thing of the game.
"In the cup it's about getting through and you don't particularly need replays at this stage of the season.
"We made six changes and there was a few things I wanted to have a look at.
"We took our goals well and it was just disappointing to give them one in the end because I wanted that clean sheet."
Colchester manager Tony Humes said
"Naturally I'm disappointed with the result but overall the performance was pleasing."
"We conceded some poor goals but the confidence is still there and the players showed they're good footballers."