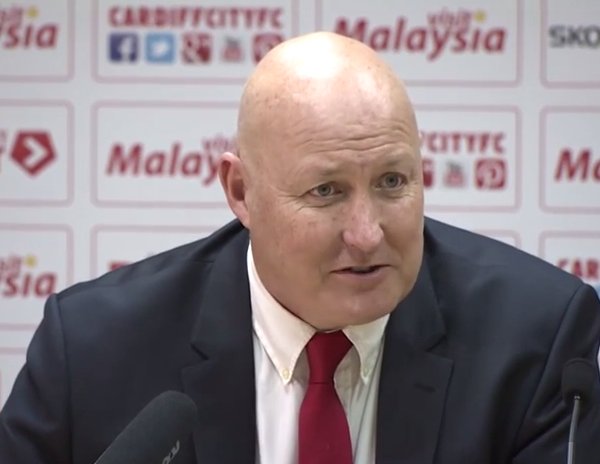 He might be unpopular with the fans becuase of the average quality of football on offer but Russell Slade has been assured he will be City boss next season and he's flying to Malaysia to meet Vincent Tan next week to make plans.
After a massive cost cutting exercise this season the club are about to buid again.
"The parameters will be greater than they were in January and there is still work to be done," said Slade.
"We have our targets and the owner (Tan) and chief executive (Ken Choo) are aware of those.
"We are working on bringing in players and one or two of those will cost us a little bit of money."
Financial reasons meant the loans of Matt Connolly to Watford and Kenwynne Jones to Bournemouth.
"The departures of people like Kenwyne and Matt Connolly on loan were based on financial reasons. If we had been in the top six or bottom six it would have been a different story," Slade continued.
"But we are mid-table and had the chance to bring in resources before the end of this season which could help going forward.
"Both deals make financial sense."
Bournemouth paid a hefty loan fee for Jones and there is a further amount due if they are promoted. The Cherries are also paying all of Jones' wages.