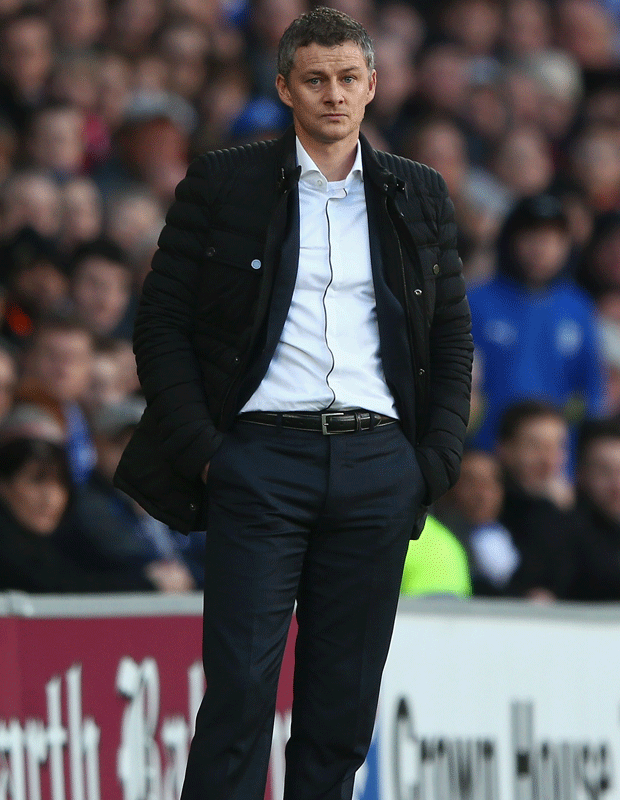 Solskjaer's relegation-threatened team are next up for Steven Gerrard, Luis Suarez and company, with the Reds arriving in Wales as red-hot favourites to keep their winning run going and increasing a prolific goal tally.
Liverpool's 3-0 away victory over Solskjaer's former club Manchester United last weekend underlined their Barclays Premier League title credentials.
And Cardiff must now find a way of stopping the Reds, even if current league form suggests only one winner on Saturday.
"They have got every opportunity (to win the league)," said Solskjaer, who has pretty much a fully-fit squad to choose from.
"They are in a good position

They have been fantastic the last nine or 10 games, definitely

There are four - Chelsea, (Manchester) City, Liverpool, Arsenal

They all can win it.
"The (Liverpool) front three have pace, power, movement, and I would say Liverpool might be one of the best counter-attacking teams in Europe at the moment.
"The way they suck teams in and just break on them

They run at every opportunity, so you have got to be aware of that.
"I admire the football they play

Direct, counter-attacking football, with quick pace, and every opportunity the ball goes in behind

They have scored so many goals.
"You sit back and look at the best teams in Europe and England, and at the moment Liverpool are in great form."
While Liverpool will look to continue keeping the heat on leaders Chelsea, Cardiff find themselves scrapping for anything they can get in an attempt to stave off a quickfire Championship return.
Currently one place above the drop zone and with results not going their way, games are beginning to run out.
"If we can get something from this game, you would look at it as a point more than maybe people expected," Solskjaer added.
"We might have to play teams like Liverpool and get something if we are going to stay in the Premier League.
"We've got Liverpool

What a terrific opportunity to get something from a game that 99.9 per cent of the world don't think we are going to get anything from."
Liverpool defender Mamadou Sakho believes the current squad have a chance to make their own mark in history by finally ending the club's long wait for a title.
The 24-year-old France international may have only arrived in the summer in a ?16million move from Paris St Germain, but that does not mean he is not well aware just how significant this season could be.
Sakho could not have been more removed from the club's last triumph.
He was just 10 weeks old when John Barnes stroked home from the penalty spot in front of the Anfield Road end against QPR on April 28, 1990 to bring the championship trophy back to the club for the 18th and last time.
But fast-forward more than two decades and the centre-back finds himself right at the heart of the most exciting season at Anfield in years.
"The last time Liverpool won the title was the year of my birth so I am up to speed with the history and know all about it," Sakho told Press Association Sport.
"It would be fantastic to have the opportunity to go down in history, especially with it being my first season here.
"For everyone at the club it would be great, particularly the supporters, who are well aware how long it has been since we've celebrated a title.
"We have a fantastic generation of players here who are capable of creating their own mark in history.
"From the start of the season the absolute priority was to get into the Champions League and then see where we get to with two months remaining.
"That is still the case but, of course, being competitive sportsmen we always like to win.
"While Champions League qualification remains the priority we are more than happy to be involved in a direct battle for the title, but we have to make sure we have the Champions League first.
"There are plenty of games to play and lots to play for."
Source : PA
Source: PA