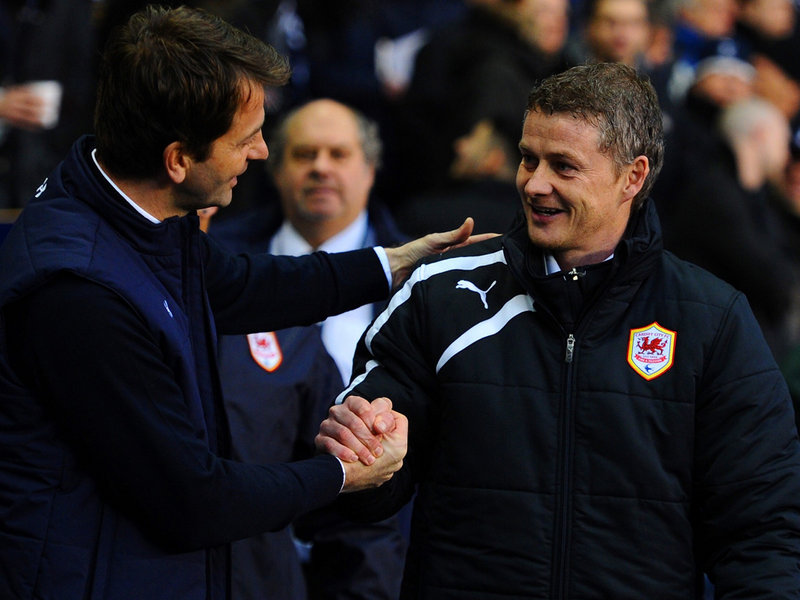 Ole Gunnar Solskjaer believes his players have the ability to beat all the odds and stay in the Premier League.
Solskjaer was speaking after seeing his side go down by a single goal at Spurs. a seventh consecutive away defeat for the Bluebirds.
"I'm confident we will stay up because I believe in these lads," he said.
"I see them every day in training and I see them out there on the pitch as well, we had opportunities against Tottenham.
"We've just got to keep believing, that's all you can do when you're at this end of the table, and with ten games to go, it'll be an exam for us in these last two months.
"I think we need five wins from our last ten games to stay up, it'll be a test for us mentally and emotionally, it'll test our character as a team.
"It's not about getting just this one win or one result then you're out of it, we've got to stick at it.
"It might be that we come to our last game against Chelsea and need to get a point, or maybe even three points, to stay up.
"It will go all the way to the wire, we won't be out of it much before then, but there's enough character to stay in the race [for safety]."
Spurs boss Tim Sherwood acknowleged it was a difficult win for them, but a win nonetheless.
"After Europe, as you know our record is poor - very, very poor and it's just about winning ugly at times and I think we did that today." he said.
Sherwood praised Roberto Soldado for scoring the only goal.
"I was delighted for Robbie he's a great character around the place," said Sherwood of the £26million striker.
"The boys love him and want him to do well.
"If I could have picked anyone to score that goal today it would have been him.
"He's a great lad, he's never a moment's problem, a true professional and he gets on with his training, whatever anyone asks him to do, he does it.
"He knows he's been in a sticky spell, but I always looked him in the eye and knew that he had the belief and that's important, for him to dig himself out of it.
"I'm just hoping that this is a platform for him to go on and kick on now."