Here are the squad numbers for the 2021 / 22 season.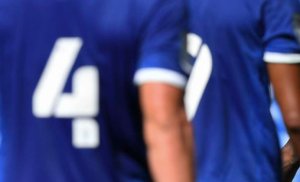 A number of players have the same as last season. Alex Smithies chose 25 as a mark of respect for his late friend Jordan Sinnott.
"I've chosen 25 in memory of Jordan Sinnott, my good friend, who sadly passed away. He was 25 years old and taken far too soon," Smithies said last week.
"I know Danny Ward has done it at Huddersfield and Matt Crooks has done so at Rotherham too. Our group of friends all just wanted to take the number in memory of him."
And No.9 is unallocated.
1. PHILLIPS, Dillon
2. McGUINNESS, Mark
3. BAGAN, Joel
4. MORRISON, Sean (C)
5. FLINT, Aden
6. VAULKS, Will
7. BACUNA, Leandro
8. RALLS, Joe
10. MOORE, Kieffer
11. MURPHY, Josh
14. VASSELL, Isaac
15. WINTLE, Ryan
16. NELSON, Curtis
17. TOMLIN, Lee
19. COLLINS, James
20. WHYTE, Gavin
21. PACK, Marlon
25. SMITHIES, Alex
26. GILES, Ryan
27. COLWILL, Rubin
28. SANG, Tom
29. HARRIS, Mark
30. BROWN, Ciaron
31. RATCLIFFE, George
36. EVANS, Kieron
37. BOWEN, Sam
38. NG, Perry
39. DAVIES, Isaak