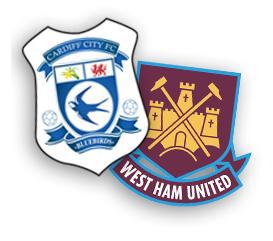 Season ticket holders have until 5.00 pm today to purchase their regular seats for Thursday's play off home leg. Non ST seats are also on sale now. After 5pm today all seats will be on general sale.
Tickets can be purchased online 24 hours via our e-ticketing website, by calling the ticket office on 0845 345 1400, or in person at Cardiff City Stadium.
At close of sales on Monday around 14,300 home fans had already secured their tickets, West Ham have sold out their 2,000 tickets for the game in Cardiff that kicks off at 7:45pm on Thursday evening.