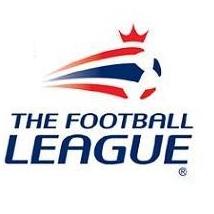 If Wigan fail to beat Brighton tomorrow they will be relegated to League 1. Blackpool are already down, Wigan are dead men walking but the last relegation place is still in the balance.
Millwall are five points behind Rotherham but have a game in hand. Also Rotherham could be facing a points deduction. Fulham and Brighton are not safe yet either.
It means that Millwall most definitely have something to play for against Cardiff tomorrow. With City's terrible home form you could even argue that Millwall could be favourites for the match even though the bookies have City at 15/3. Millwall at 3/1 is a decent looking bet.
There's a massive promotion fixture tonight at Carrow Rd where 2nd placed Norwich entertain Middlesbrough. It's not a winner takes all match but the team that does come out on top will gain a major advantage in the race for the Premier League.
FRI 17 APR 2015 - CHAMPIONSHIP
Norwich v Middlesbrough 19:45
SAT 18 APR 2015 - CHAMPIONSHIP
Wolves

v

Ipswich

12:15

Blackburn

v

Nottm Forest

15:00

Blackpool

v

Fulham

15:00

Bournemouth

v

Sheff Wed

15:00

Brentford

v

Bolton

15:00

Cardiff

v

Millwall

15:00

Charlton

v

Leeds

15:00

Huddersfield

v

Derby

15:00

Watford

v

Birmingham

15:00

Wigan

v

Brighton

15:00
Home
Away
Overall
#
Team
Pl
W
D
L
F
A
W
D
L
F
A
W
D
L
F
A
Pts
GD

1

AFC Bournemouth

43

12

6

3

43

23

12

5

5

47

20

24

11

8

90

43

83

+47

2

Norwich City

43

11

6

4

46

21

13

4

5

37

23

24

10

9

83

44

82

+39

3

Watford

43

13

3

5

46

21

12

4

6

41

28

25

7

11

87

49

82

+38

4

Middlesbrough

43

15

4

3

42

12

9

5

7

22

21

24

9

10

64

33

81

+31

5

Derby County

43

12

7

3

48

21

9

5

7

30

25

21

12

10

78

46

75

+32

6

Ipswich Town

43

14

5

3

38

17

7

6

8

29

32

21

11

11

67

49

74

+18

7

Brentford

43

11

5

5

41

26

10

3

9

30

31

21

8

14

71

57

71

+14

8

Wolverhampton W'drs.

43

12

5

4

37

20

8

6

8

27

33

20

11

12

64

53

71

+11

9

Blackburn Rovers

42

9

5

6

29

23

6

9

7

27

29

15

14

13

56

52

59

+4

10

Nottingham Forest

43

9

5

8

36

30

6

8

7

30

32

15

13

15

66

62

58

+4

11

Sheffield Wednesday

43

5

11

6

15

18

9

5

7

24

26

14

16

13

39

44

58

-5

12

Charlton Athletic

43

8

9

4

30

23

5

9

8

22

32

13

18

12

52

55

57

-3

13

Cardiff City

43

9

4

8

28

28

5

9

8

24

30

14

13

16

52

58

55

-6

14

Birmingham City

42

9

7

6

28

31

4

8

8

23

32

13

15

14

51

63

54

-12

15

Leeds United

43

8

5

9

22

24

6

5

10

25

34

14

10

19

47

58

52

-11

16

Huddersfield Town

43

8

6

7

28

28

5

7

10

24

41

13

13

17

52

69

52

-17

17

Bolton Wanderers

43

9

8

5

35

26

4

3

14

17

35

13

11

19

52

61

50

-9

18

Reading

42

8

5

8

24

22

4

6

11

20

42

12

11

19

44

64

47

-20

19

Brighton & Hove Albion

43

6

8

8

26

27

4

8

9

17

23

10

16

17

43

50

46

-7

20

Fulham

43

8

5

9

32

35

4

5

12

23

41

12

10

21

55

76

46

-21

21

Rotherham United

43

7

6

8

28

32

3

8

11

15

33

10

14

19

43

65

44

-22

22

Millwall

42

5

6

11

22

37

4

6

10

15

30

9

12

21

37

67

39

-30

23

Wigan Athletic

43

2

8

11

16

27

6

4

12

21

32

8

12

23

37

59

36

-22

24

Blackpool

43

4

6

11

18

34

0

7

15

16

53

4

13

26

34

87

25

-53