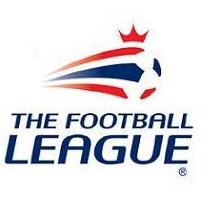 If Rotherham win today over Norwich and Millwall lose and Wigan fail to win then Rotherham would be safe just 24 hours after being dicked three points.
A Wigan defeat at home to Wolves would see them down whatever happens elsewhere.
At the top there is a scenario that could see Watford promoted today and Bournemouth, who play on Monday against Bolton could go up with a win over Neil Lennon's side.
Today's fixtures:
Brighton

v

Watford

12:15

Sheff Wed

v

Leeds

12:30

Birmingham

v

Charlton

15:00

Cardiff

v

Blackpool

15:00

Fulham

v

Middlesbrough

15:00

Huddersfield

v

Blackburn

15:00

Ipswich

v

Nottm Forest

15:00

Millwall

v

Derby

15:00

Reading

v

Brentford

15:00

Rotherham

v

Norwich

15:00

Wigan

v

Wolves

15:00
League table:
Home
Away
Overall
#
Team
Pl
W
D
L
F
A
W
D
L
F
A
W
D
L
F
A
Pts
GD

1

Watford

44

14

3

5

47

21

12

4

6

41

28

26

7

11

88

49

85

+39

2

AFC Bournemouth

44

12

7

3

45

25

12

5

5

47

20

24

12

8

92

45

84

+47

3

Middlesbrough

44

15

4

3

42

12

10

5

7

23

21

25

9

10

65

33

84

+32

4

Norwich City

44

11

6

5

46

22

13

4

5

37

23

24

10

10

83

45

82

+38

5

Derby County

44

12

7

3

48

21

9

6

7

34

29

21

13

10

82

50

76

+32

6

Ipswich Town

44

14

5

3

38

17

7

7

8

30

33

21

12

11

68

50

75

+18

7

Brentford

44

11

6

5

43

28

10

3

9

30

31

21

9

14

73

59

72

+14

8

Wolverhampton W'drs.

44

12

6

4

38

21

8

6

8

27

33

20

12

12

65

54

72

+11

9

Blackburn Rovers

44

10

6

6

34

26

6

9

7

27

29

16

15

13

61

55

63

+6

10

Charlton Athletic

44

9

9

4

32

24

5

9

8

22

32

14

18

12

54

56

60

-2

11

Nottingham Forest

44

9

5

8

36

30

6

9

7

33

35

15

14

15

69

65

59

+4

12

Sheffield Wednesday

44

5

11

6

15

18

9

6

7

26

28

14

17

13

41

46

59

-5

13

Birmingham City

44

9

7

6

28

31

5

8

9

24

33

14

15

15

52

64

57

-12

14

Cardiff City

44

9

5

8

28

28

5

9

8

24

30

14

14

16

52

58

56

-6

15

Huddersfield Town

44

8

7

7

32

32

5

7

10

24

41

13

14

17

56

73

53

-17

16

Leeds United

44

8

5

9

22

24

6

5

11

26

36

14

10

20

48

60

52

-12

17

Bolton Wanderers

44

9

8

5

35

26

4

4

14

19

37

13

12

19

54

63

51

-9

18

Fulham

44

8

5

9

32

35

5

5

12

24

41

13

10

21

56

76

49

-20

19

Reading

43

8

5

9

24

23

4

6

11

20

42

12

11

20

44

65

47

-21

20

Brighton & Hove Albion

44

6

8

8

26

27

4

8

10

18

25

10

16

18

44

52

46

-8

21

Rotherham United

43

7

6

8

28

32

3

8

11

15

33

10

14

19

43

65

41

-22

22

Millwall

44

5

6

11

22

37

4

7

11

15

32

9

13

22

37

69

40

-32

23

Wigan Athletic

44

3

8

11

18

28

6

4

12

21

32

9

12

23

39

60

39

-21

24

Blackpool

44

4

6

12

18

35

0

7

15

16

53

4

13

27

34

88

25

-54