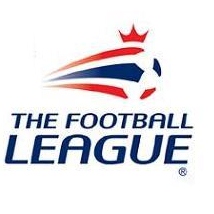 All take place at 3pm today.
The FA Cup 4th round weekend means that many Championship clubs are in cup action this weekend so we are left with a decimated Championship program.
It's up for debate whether Championship fixtures should be scheduled for today when so many games are likely to be postponed.
Cardiff are away Huddersfield, the fixture was only confirmed 10 days ago due to Huddersfield's FA Cup relplay at Reading. The uncertainty means that fans were unable to take advantage of advanced cheaper train tickets and causes planning issues for those who like to travel regularly to away games by themselves.
Today's games:
Bristol City v Birmingham
Huddersfield v Cardiff City
Rotherham v Charlton
A perfect day would see Cardiff winning and also Bristol City winning as well.
Current table: