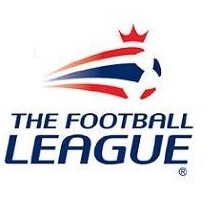 If City fail to win at Hillsbrough tomorrow then the play off dream is over. Cardiff have to win against Wednesday and then beat Birmingham next weekend with the Yorkshireman failing to win at Wolves.
Too many if's and but's at the moment the bottom line is Cardiff must win.
With the relegation issues already sorted it's the one remaining play off places and the cracking promotion battle that takes the eye. The top three are all level on points with two games to go. Two will go up, the unlucky loser will end up in the play offs.
Burnley could go up this weekend but Middlesbrough (at Birmingham tonight) and Brighton (at home to Derby on Monday) must both fail to win with The Clarets picking up three points in the final game on the weekend v QPR.
But the focus for City fans is Hillsbrough. The season could end abbruptly at 4.55pm tomorrow. Let's hope we take it to the final game.
Friday 29th April 2016
Birmingham City v Middlesbrough (7.45pm - live on Sky Sports)
Saturday 30th April 2016
Bolton Wanderers v Hull City (12.30pm - live on Sky Sports)
Brentford v Fulham
Bristol City v Huddersfield Town
Ipswich Town v Milton Keynes Dons
Leeds United v Charlton Athletic
Nottingham Forest v Wolverhampton Wanderers
Reading v Preston North End
Rotherham United v Blackburn Rovers
Sheffield Wednesday v Cardiff City
Monday 2nd May 2016
Brighton & Hove Albion v Derby County (2.30pm - live on Sky Sports)
Burnley v Queens Park Rangers (4.45pm - live on Sky Sports)
Full table: