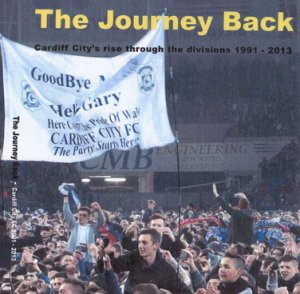 The book traces Cardiff City's progress over the past twenty two years and starts where John Crooks' excellent "Official History of the Bluebirds" finished when it was published in 1992.
It has nearly 370 pages and a further 16 of colour photos which include team line up's from eighteen of the twenty two seasons covered. There are chapters for each of those season (from 91/92 up to and including 12/13) consisting of a review of at least 3,000 words written by Paul and a statistical analysis by Richard Holt which contains details of each match (including City and opposition line ups for every competitive game), a breakdown of appearances and goals and a season summary.
"The Journey Back" costs £19.50, but is available at £17.50 to members of Cardiff City Supporters' Trust.
Fot full details and the option to order online via Pay Pal please visit